#EndorseThis: Are Miss America Contestants Smarter Than Donald Trump?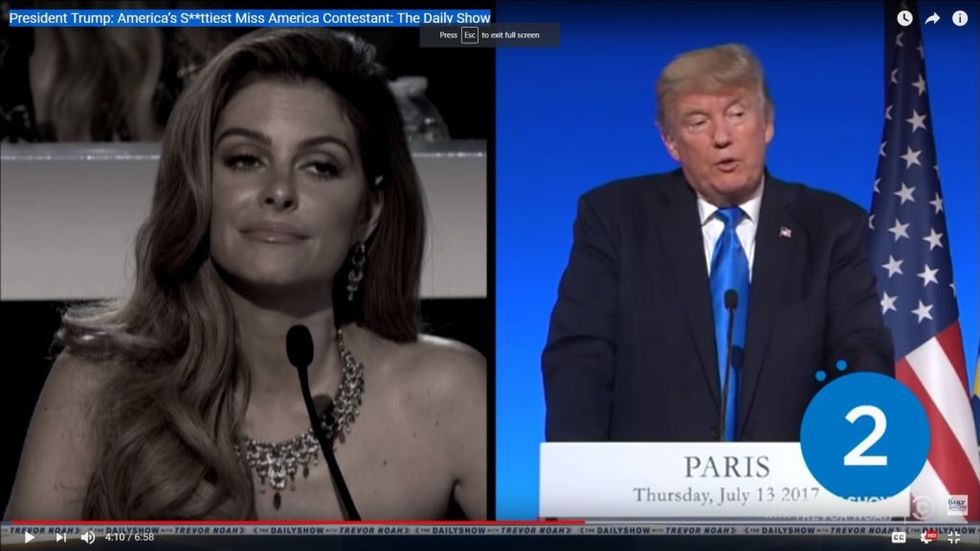 Back when Donald Trump owned the Miss America pageant, he used to deliver scathing judgments on the contestants — their looks, their weight, their chances of success. (He was also said to have barged into their dressing rooms for a peep.) And those determined women had to put up with his misconduct because he was the boss.
But now they can speak up about Trump. And as Michelle Wolf demonstrates on the Daily Show, they have a lot to say about his performance.
It turns out that the beauty contestants are smarter and far more qualified to do his current job than Trump — even the young lady whose talent is "yodeling ventriloquist."