#EndorseThis: Morning Joe's Scarborough Challenges Trump: Prove You're Not A Bigot!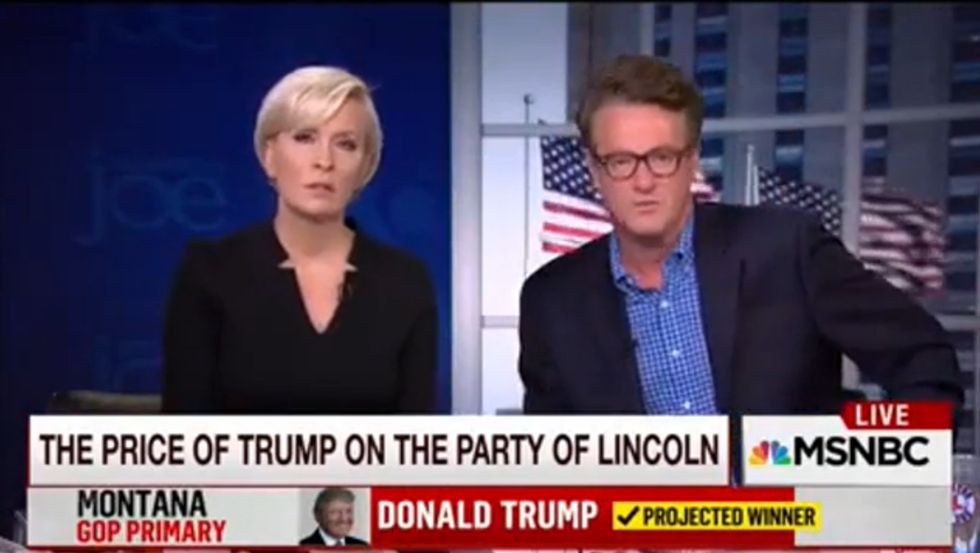 It wasn't long ago that Matt Taibbi called the Morning Joe crew Donald Trump's "lapdogs," for their eager doting on the then-frontrunner. At the time, damning audio tape had just been published of Trump praising Joe Scarborough and Mika Brzezinski. "I watched your show this morning," Donald Trump said. "You have me almost as a legendary figure, I like that."
Since then, the duo seem to have made a concerted effort to harden their coverage of the presumptive nominee. And Joe Scarborough, the show's anchor and a former Republican congressman, has taken the opportunity to defend his party from what, it has become increasingly clear, is an existential crisis.
"You're acting like a bush league loser," Scarborough starts. And it doesn't get nicer from there.