#EndorseThis: On Trump's Caravan Of Lies, "There's No Proof Of Anything"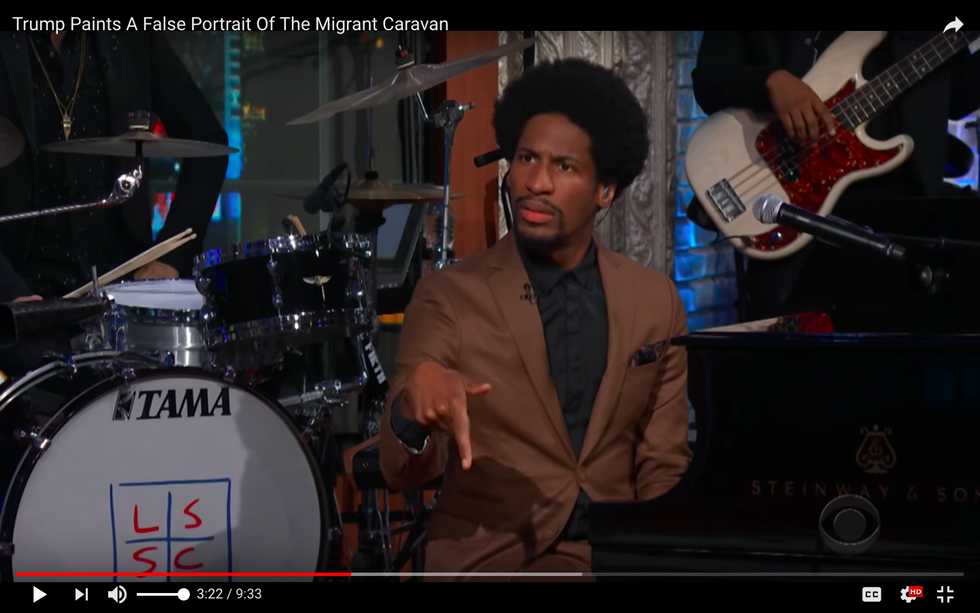 When Stephen Colbert reviews the latest Trump effusions, he often goes a little deeper. Like when the president, in defending his demagogic uproar about that "caravan" in Central America, warned that suspicious characters of "Middle Eastern" origin were infiltrating across the border.
Citing his own supposed contacts with the Border Patrol, Trump said they had intercepted "wonderful people from the Middle East and some bad ones. They've intercepted wonderful people from South America. And from other parts, further south."
This puzzles both Stephen and bandleader Jon Batiste. Further south than South America? "Oh my God!" exclaims the host. "Did Border Patrol arrest terror penguins?" There's even photographic proof.
Well, actually, "there's no proof…there's no proof of anything," as Trump ultimately concedes. But that doesn't stop or even slow him down. He's promising a tax cut "before November but after the election."
It's hilarious that this individual is president. In a very sick way.
Just click.