#EndorseThis: O'Reilly On Trump's Racism: 'You Don't Use The 'R-Word' Unless You're David Duke.'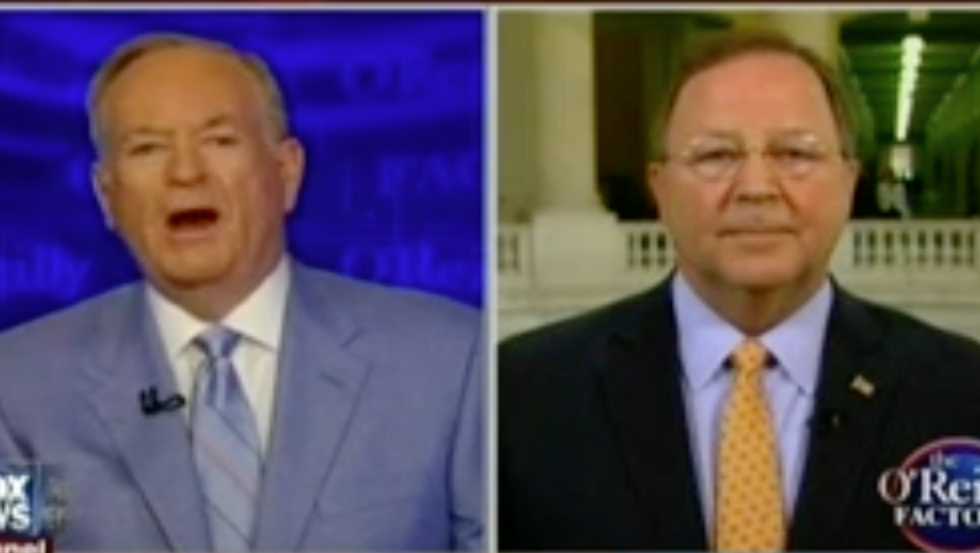 Bill O'Reilly really wants you to know: Donald Trump is not a racist.
Sure, he may have said some racist stuff, but he's not a racist.
And that's what's important, right? No matter that Trump is using the largest megaphone in the world to undermine the legitimacy of a judge based on his parents' birthplace. No matter that he has proposed banning an entire religion from the U.S., nor that he wants to establish a deportation force to deport 11 million undocumented people, nor that he can't manage to talk about Black people without using a possessive pronoun.
For O'Reilly, the standard usage is clear: "You don't use the 'R-word' unless you're David Duke."
That's pretty much how his conversation with Rep. Bill Flores (R-TX) went. The three-term Tea Partier isn't known as a Social Justice Warrior, but even he seemed to recoil from O'Reilly's descriptions of real racism.
"Don't you think it was more about Trump being angry with the judge's decision in a civil litigation, rather than the judge's ethnicity?" O'Reilly presses Flores.
"It doesn't make any difference, because that's not what the American people hear. The American people heard racism," Flores responds.
We're seeing two things at play here: First, certain Fox personalities — Bill O'Reilly, Sean Hannity, and Lou Dobbs — have committed to fighting for Trump, no matter what he does.
Second, "racist" is about as taboo a phrase as there is in White America.
To O'Reilly, Trump can't be a racist. Simple.
Isn't it worse, though, if non-racist Trump manipulates racial hatred in the electorate for personal revenge and political benefit? If he really isn't a racist, why is Trump being so racist? It is a distinction wholly without a difference.
Photo and Video: Fox News, Media Matters for America.