#EndorseThis: Putin Responds To The State Of The Union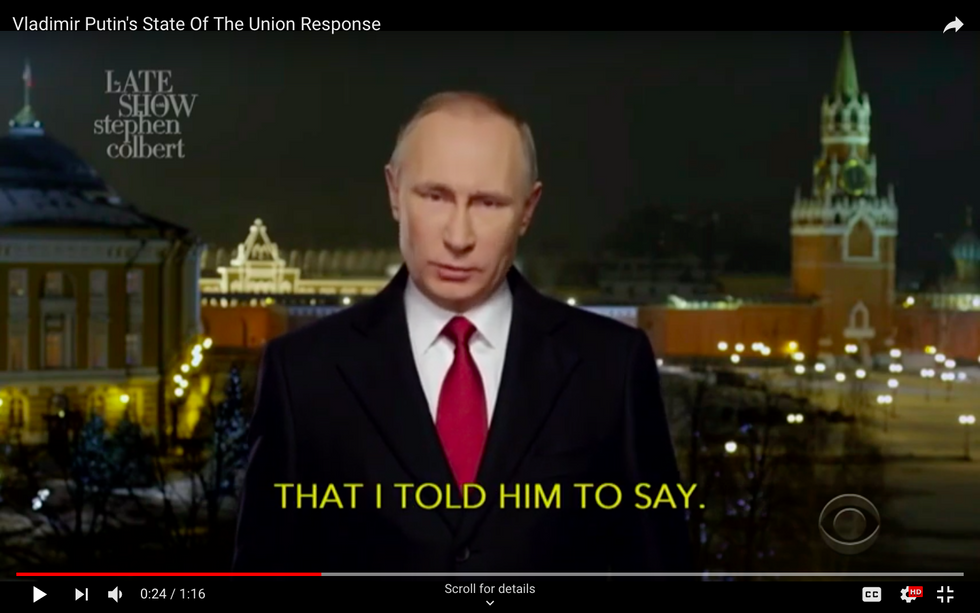 Delivered in the U.S. Capitol, the State of the Union address is seen around the world — and perhaps nowhere with greater glee these days than in the Kremlin. Can you imagine what was on the mind of Trump fan Vladimir Putin as he heard the American president speak?
The Late Show writers bring us the Putin response. Click for laughs.