#EndorseThis: Randy Rainbow Sings The Trump Cell-Block Tango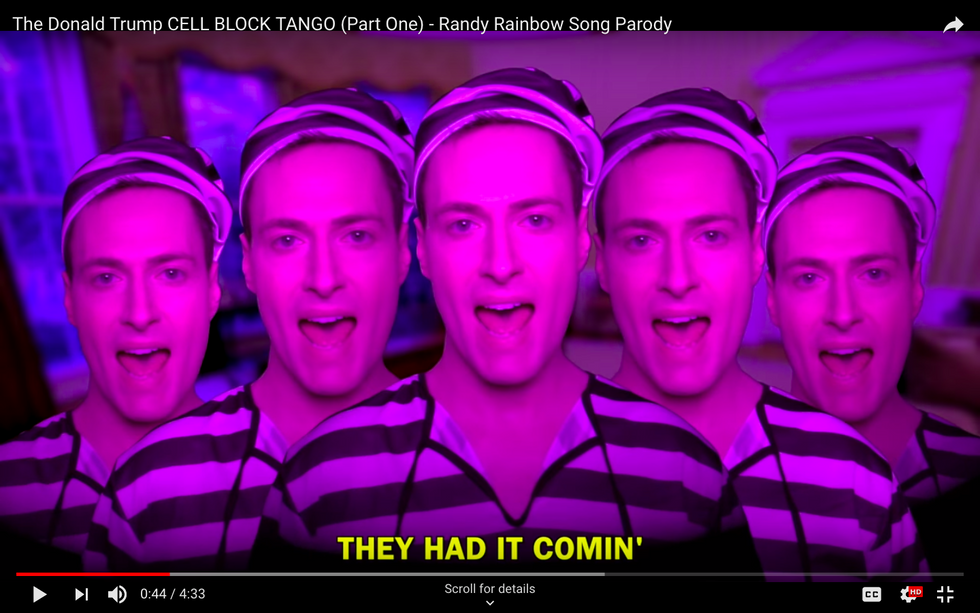 If you somehow don't yet know Randy Rainbow — the super-talented YouTube parodist — then this video will be an eye-opening treat. And if you do know his work, then you will surely agree that this is another musical satire masterpiece.
You see, Randy copes with Trump madness by composing clever little songs about the president and his cronies, set to popular Broadway tunes — and then performing them himself. The latest is "The Donald Trump Cell Block Tango" — a delightful and very snarky homage to the prison scene in Chicago.
You're about to become a fan. Just click.