#EndorseThis: Randy Rainbow Unloads On Rudy Giuliani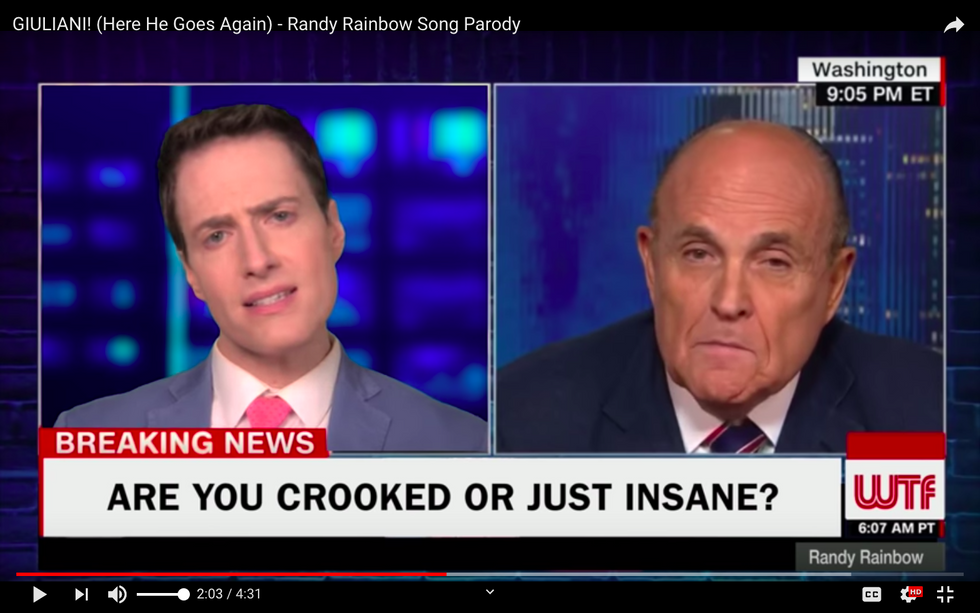 No way could Randy Rainbow resist Rudy for long — the temptation to parody this character's pontificating, prevaricating TV presence is just too powerful.
So Broadway's super-popular satirist has released his very own WTF Network "interview" with the former New York mayor, reviewing all his absurdly contradictory and fully fabricated claims about Ukraine, the Bidens, Zelensky, and his sometimes client Donald Trump.
Of course Randy Rainbow soon breaks into song — "Giuliani! (Here He Goes Again)" set to ABBA's "Mamma Mia" — and delivers the tuneful takedown. The lyrics are subtitled so you can sing along, karaoke style.
Always hilarious. Just click.