#EndorseThis: A Republican Saved By Obamacare Confronts Paul Ryan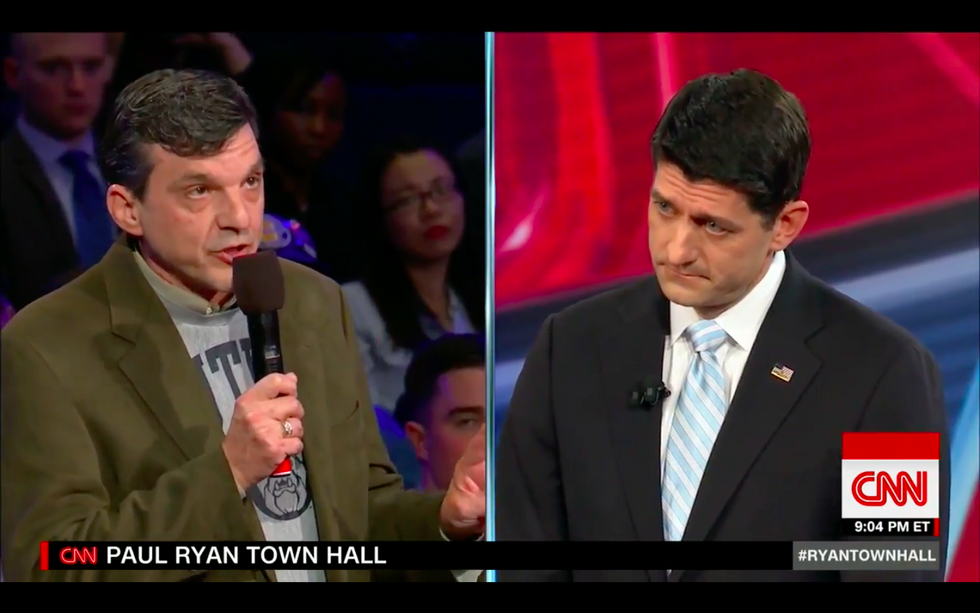 What happens when a small business owner , who campaigned for Republican presidential candidates Ronald Reagan and George W. Bush and vehemently opposed the Affordable Care Act, learns that he has been diagnosed with a potentially fatal cancer at age 49 — and that he can't get treatment without insurance?
Luckily for Jeff Jeans, who told his moving personal story to House Speaker Paul Ryan during a CNN Town Hall event, Obamacare became law. After Jeans concludes with a heartfelt shout-out to the President, Ryan tries to explain how the GOP will someday provide "something better," including "high-risk pools" for patients with pre-existing conditions like his. (In Ryan's home state of Wisconsin, the high-risk insurance pool that the speaker touts had a six-month waiting period, very costly deductibles and big premiums — in short, such pools no solution for most families.)
What Ryan can't explain is why Republicans have done nothing but obstruct health care reform for the past 50 years, leaving constituents like Jeff Jeans for dead.