#EndorseThis: Robert DeNiro Speaks Freely About 'Unrepentant' Liar Trump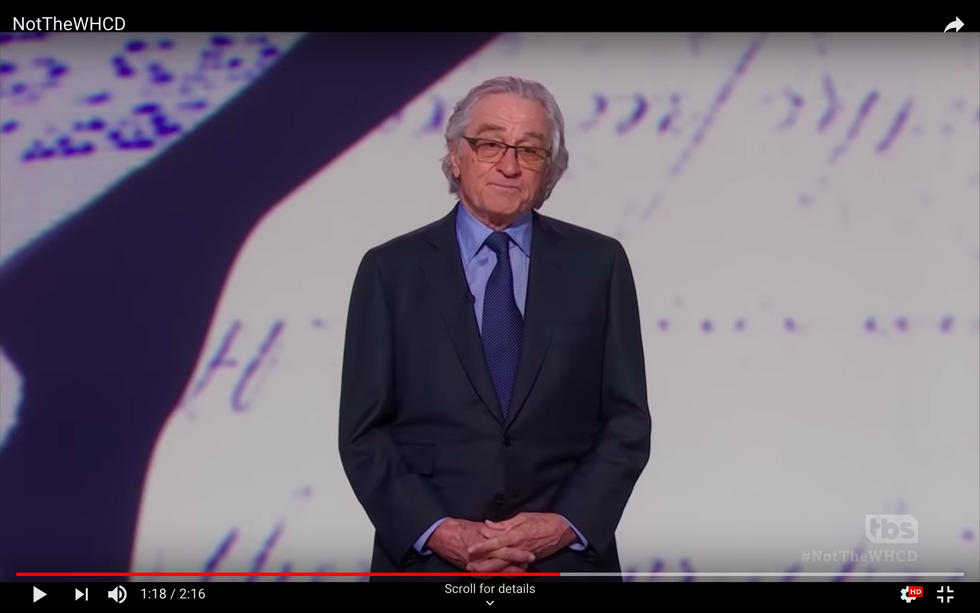 If you missed Samantha Bee's second Not The White House Correspondents Dinner, then you probably didn't catch Robert DeNiro's Trump-bashing stand-up routine. Playing to the First Amendment theme of the evening, the great actor (and Robert Mueller impersonator) didn't hold back.
"I just gotta say, I fuckin' love fake news," he began. "If I get a bad review, fake news! Some nosey reporter finds out I never finished high school, fake news!…All that fake news, turns out, it's real news. Or as we in this room call it, news."
Free speech, said DeNiro bluntly, includes the president's right to be "a relentless and unrepentant lying scumbag, the right of his supporters to not give a shit — and our right to do something about it."
Nor did he mince words about what he has in mind. His inner comic emerges whenever DeNiro talks about Trump.
Click for laughs.