#EndorseThis: Seth Meyers Scorches Trump And Junior Over Wikileaks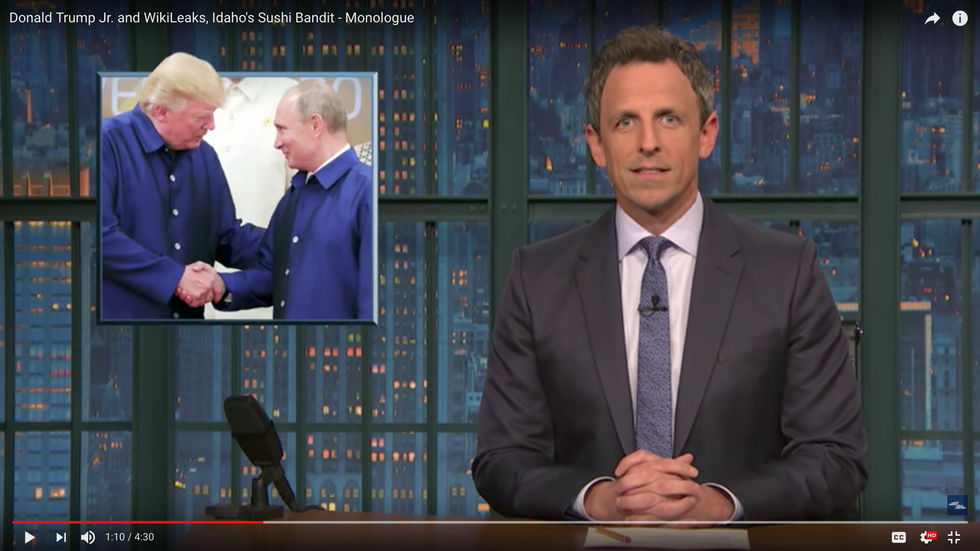 Now that we know Donald Trump, Jr., secretly communicated with Wikileaks during the 2016 presidential campaign, it may be slightly harder for the president to distance himself from accusations of collusion in the Russia probe. Nor did Trump senior didn't help himself by declaring his faith in Vladimir Putin's denial that the Kremlin interfered in our election.
Seth Meyers briskly reviews those embarrassments, the broader troubles of the Trump White House and – in a gallant bid to make the news less depressing – he funnily flubs a joke about the Idaho sushi bandit.