#EndorseThis: Stephen Colbert Deposes Devin Nunes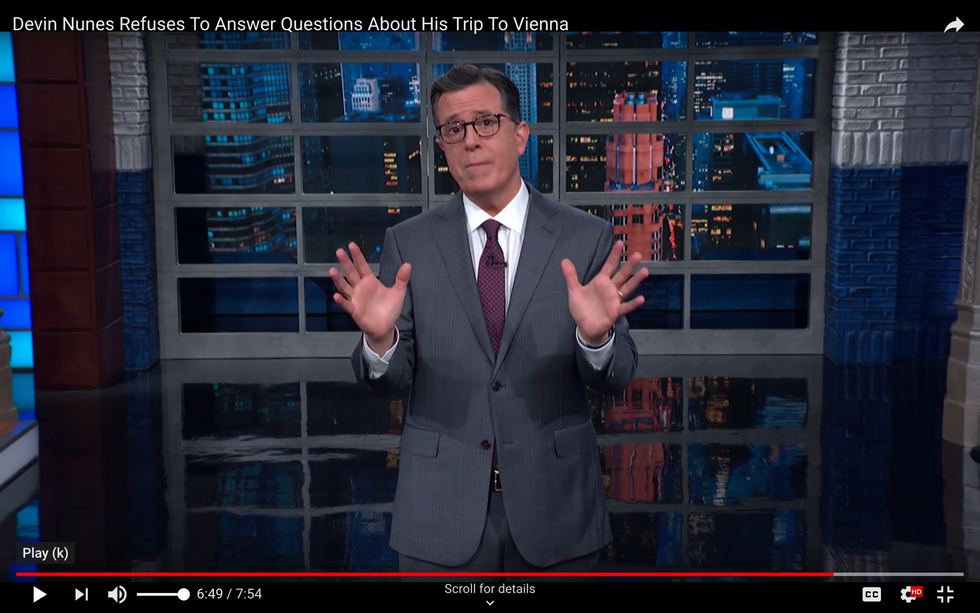 While Stephen Colbert can't resist a few minutes of mocking Trump's strange encounter with Conan, the hero dog, he moves right along to even more epic Devin Nunes. The California Republican, ranking member of the House Intelligence Committee, is now embroiled in the same Ukraine intrigues that his committee is investigating!
Rudy Giuliani's indicted pal Lev Parnas says that the conspiracy-mongering Congressman may have become part of the real conspiracy when he met with a disgraced former Ukrainian prosecutor "to get dirt" on Joe Biden.
But as Colbert notes acidly, Nunes won't answer any questions about these alleged dubious activities. And his bizarre eruptions are…well…laughable. Hilarious, even, if a bit pathetic. He's threatening to sue CNN and The Daily Beast.
Just click.