#EndorseThis: Tough As Texas? Not You, Ted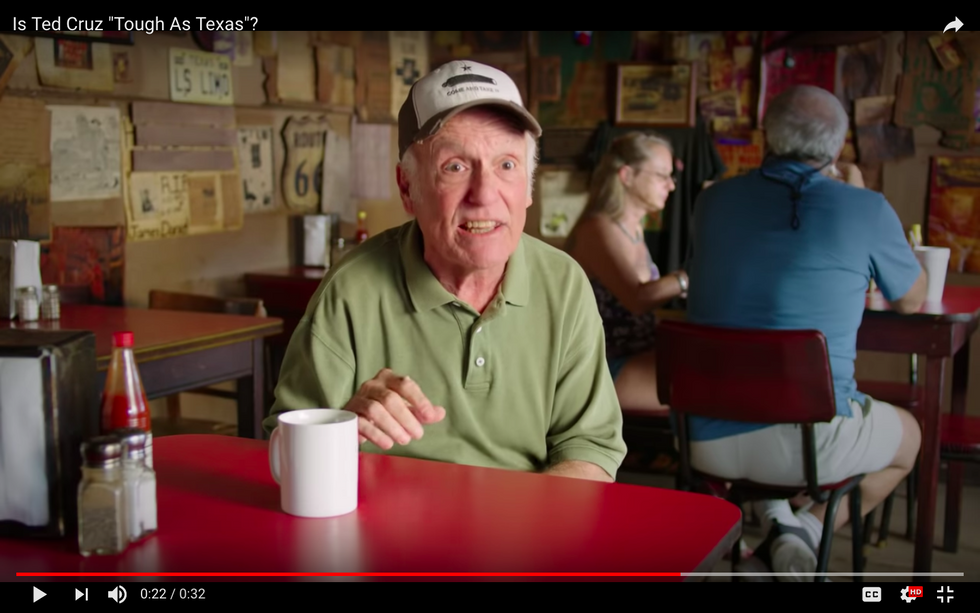 This may just be the best political ad of the midterm cycle — short and not too sweet. Not sweet at all, in fact.
Created by indie director and Houston native Richard Linklater for a group called "Fire Ted Cruz," the 32-second spot is both a searing burn on the Republican incumbent and an homage to a compelling scene from Bernie, a 2011 film about a famous Texas murder case.
The script takes off on the Cruz campaign slogan — "Tough As Texas" — with actor Sonny Carl Davis glaring and snickering as he suggests, in the strongest possible terms, that the Lone Star State's junior senator is anything but.
You will laugh. Unless you're Ted Cruz.