#EndorseThis: Why Trump Needs More 'Executive Time'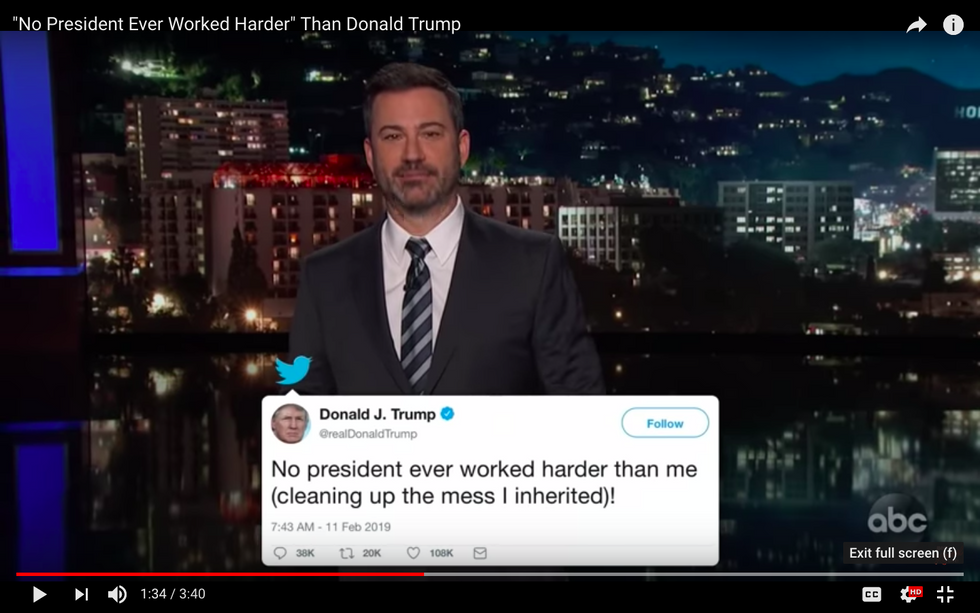 Jimmy Kimmel cuts straight to the bone in this short monologue about Trump's work habits — or lack of work habits. As the comic notes, we learned exactly how little work Trump does every day when his schedules leaked the other day. Then Trump responded by tweeting that those schedules filled with "executive time" mean he actually works harder than any other president in history.
Mocking Trump's boasts, Kimmel asks exactly the right question about this bozo's presidential labors — and comes up with a sane answer for an insane time.
(And don't forget the diet that's keeping him so…healthy!)
Click for laughs.