#EndorseThis: Trump 'Never Heard' Of Category 5 Storm — Except He Did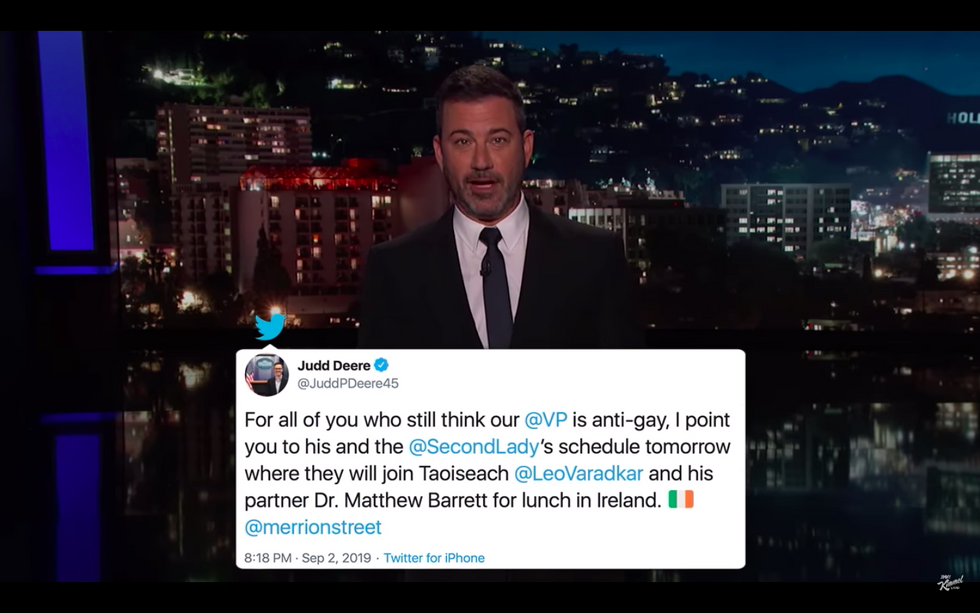 Donald Trump says he has "never heard of a Category Five" storm like Hurricane Dorian. But as Jimmy Kimmel reminds us, Trump said the same thing not so long ago about Hurricane Maria — in fact, he said it several times.
But never mind. If the president of the United States has "the memory and skin tone of a goldfish," to quote Jimmy again, at least he can still play golf — as he did the other day when he was supposedly preparing for the impending natural disaster.
Kimmel reviews all the Trump news that transpired during his August vacation, including the mini-scandal over his younger daughter: "Poor Tiffany! She gets less affection from her dad than Kim Jong-un." And then there's the ever-amusing Mike Pence. Jimmy wonders, would Pence eat dog food if Trump told him too? (Yes.)
Click and laugh.