#EndorseThis: Tucker Carlson Explodes (And Then Hides The Video)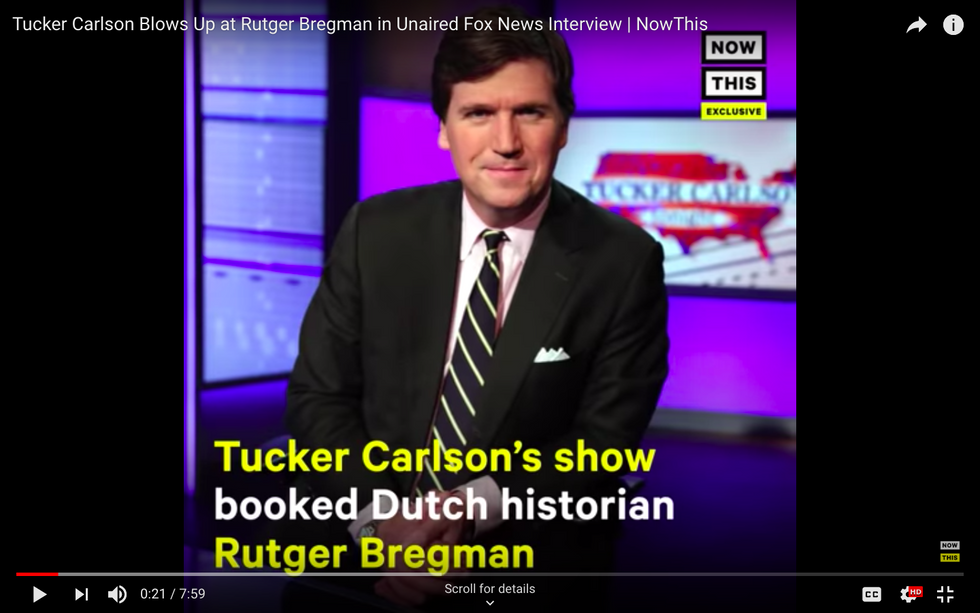 Rarely does a blustering, bullying Fox News Channel host get the comeuppance he most deserves — but it can happen. And it did happen yesterday, at long last, to Tucker Carlson.
Trying to reposition himself as a tribune of the working class, Carlson recorded a segment with a Dutch historian named Rutger Bregman on Feb. 11. But when Bregman didn't play along with the phony "anti-elite" script, and demanded real change instead, an infuriated Carlson started sputtering obscenities.
Naturally, Fox News ever aired this humiliating exchange. But the resourceful Bregman has the video in full, which he released yesterday.
Click and laugh.