#EndorseThis: Watch As Former Nixon Aide Spins Wildly For Trump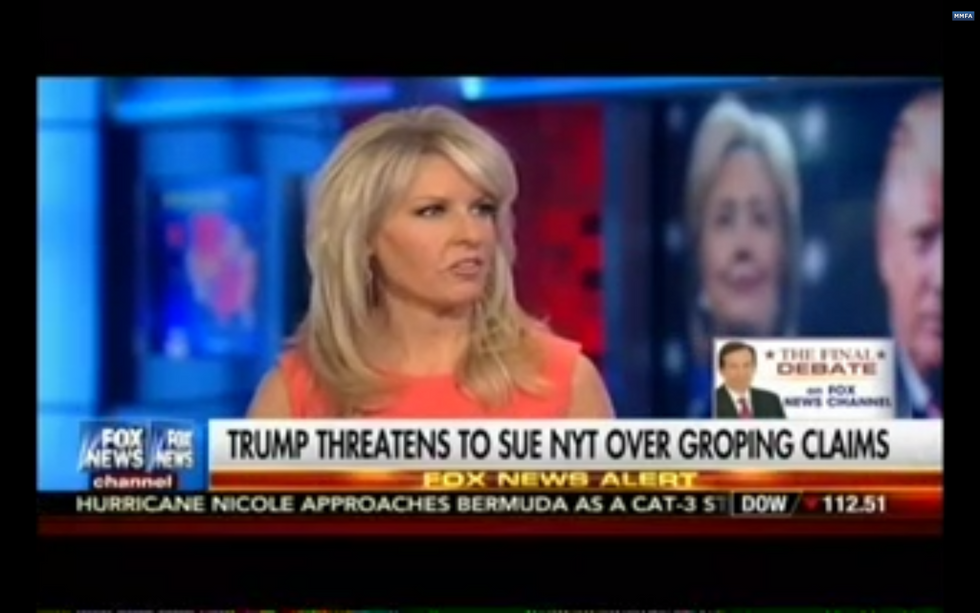 Having commenced her journalistic career as a post-Watergate publicist for Richard Nixon, Fox contributor Monica Crowley is well prepared to spin for Donald Trump. Even in the wake of fresh testimony from multiple women about his alleged sexual assaults and voyeurism, Crowley sees a silver lining for the billionaire bully in these disturbing stories.
In fact, she delivered a stern warning to the New York Times and other news outlets that she suspects of "coordinating" coverage to make him look like "a sexist." If they continue to publish allegations about his gross personal misconduct…well, just listen to her remarkable prediction.