#EndorseThis: Weekend Update Singes Franken — And Roasts Sessions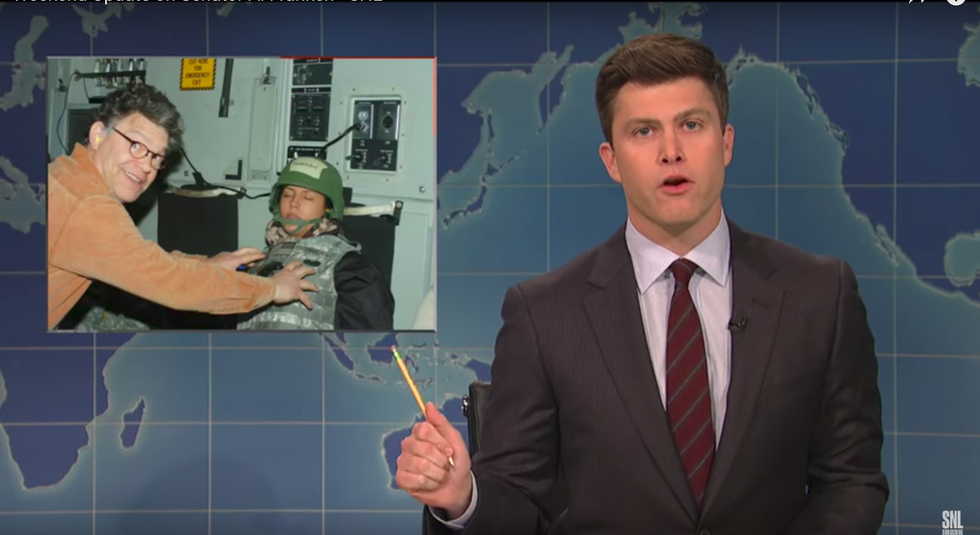 You may click to see how Al Franken's friends at Saturday Night Live deal with the Senator and SNL alum — none too gently, but just right. The Weekend Update duo appears to understand that what the Minnesota Democrat did was obnoxious and sophomoric, yet far from the atrocious alleged assaults on teenage girls by Roy Moore.
The real hilarity begins when Colin Jost and Michael Che are done with Franken, and welcome Attorney General Jeff Sessions (the magnificent Kate McKinnon). Attempting to explain his chronic memory loss about the Trump campaign's contacts with Russia, the little possum from Alabama is in top form.