Energy And Commerce Democratic Rivals Battle To The Wire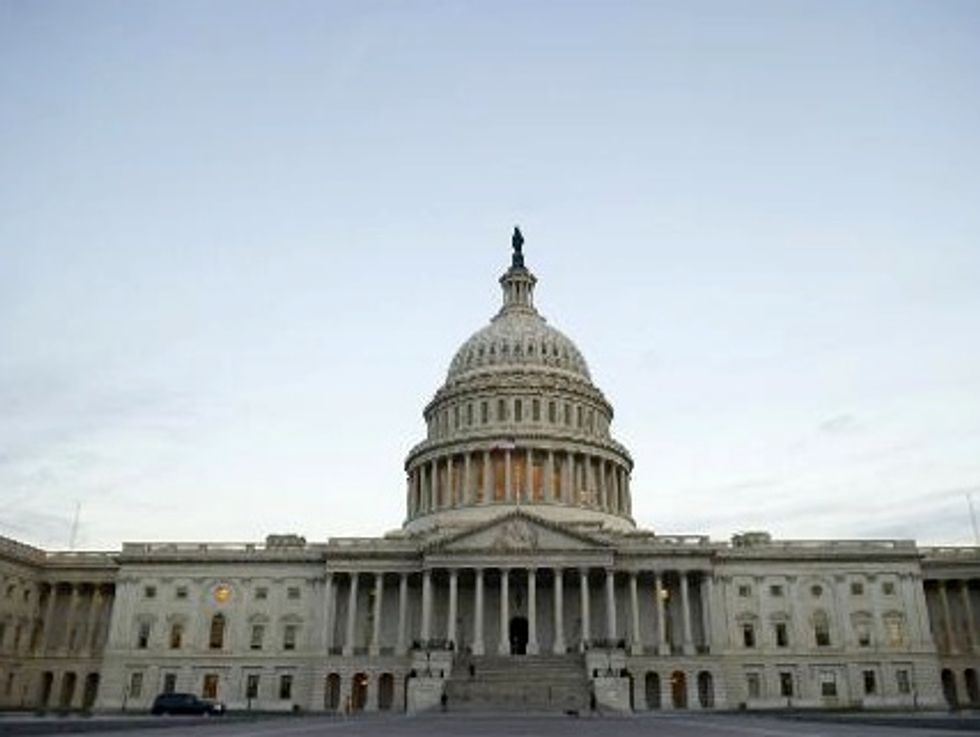 By Emma Dumain, CQ Roll Call (MCT)
WASHINGTON — Since January, Reps. Frank Pallone Jr. and Anna G. Eshoo have been positioning themselves as the obvious choice to be the top Democrat on the powerful Energy and Commerce Committee.
But after ten months of cutting checks and courting colleagues, they're still not finished campaigning to replace the panel's current ranking member, retiring Rep. Henry A. Waxman of California.
Members of the House Democratic Caucus won't settle the hotly contested race until late November at the earliest, meaning Pallone of New Jersey and Eshoo of California will have to stay on the offensive, showing they're both team players and power players who are ready — and able — to help their friends out.
Along the way, they are pulling pages from the same playbook — with a few key exceptions.
They've both posted big fundraising numbers in Federal Election Commission filings and shown their willingness throughout the cycle to spend generously on House Democratic candidates and incumbents, drawing from respective congressional and leadership political action committees.
According to the most recent numbers made public, Pallone has spent roughly $605,000 on House races since launching his bid to succeed Waxman, while Eshoo has doled out approximately $482,000 for the same purposes in the same period.
They've given money to many of the same candidates, even those not in especially tight races, as shows of goodwill or perhaps in efforts to woo undecideds.
They've doled out funds to Debbie Dingell of Michigan, who is running to replace her husband, retiring Rep. John D. Dingell, who just happened to be the longtime top Democrat on Energy and Commerce before being usurped by Waxman in 2008.
And they've written checks to Congressional Black Caucus members Steven Horsford of Nevada and Gwen Moore of Wisconsin, plus Chairwoman Marcia L. Fudge of Ohio. Support from CBC members could be critical for Eshoo in particular, as they tend to defer to seniority in voting for committee leadership positions. (Pallone is the current No. 3 on Energy and Commerce, while Eshoo is No. 5.)
Both have also given extensively to individuals in the toughest election bids of the 2014 cycle.
The Democratic Congressional Campaign Committee has designated 29 candidates in the "Red to Blue" program and 24 "Frontline" incumbents. Pallone has given to all of them at some point in the past year, according to an analysis by CQ Roll Call.
Eshoo, meanwhile, has written checks to every "Red to Blue" candidate but three: James Lee Witt of Arkansas, Kevin Strouse of Pennsylvania and Jim Mowrer of Iowa. More glaring, she has excluded direct donations to seven of her most vulnerable colleagues: Ron Barber of Arizona, John Barrow of Georgia, Carol Shea-Porter of New Hampshire, Pete Gallego of Texas and Illinois freshmen Reps. Bill Enyart, Cheri Bustos and Brad Schneider.
"It looks like she's running for ranking member and he's running for chairman," a senior Democratic aide, whose boss is supporting Pallone, quipped.
The seven members who have not gotten checks from Eshoo also happen to be public supporters of Pallone, and their exclusion has caused some to wonder whether the slight was intentional.
In an email to CQ Roll Call, an Eshoo campaign spokesman familiar with the lawmaker's fundraising and DCCC contributions this cycle sought to downplay the significance: "Congresswoman Eshoo has contributed and raised close to $1.5 million for the DCCC, the lion's share of which benefits Frontline Members. She has also directly contributed and raised in excess of three quarters of a million dollars for Red to Blue candidates and Frontline Members."
Money is, of course, just one part of the equation. Since Waxman announced his retirement at the end of January, Eshoo and Pallone have both been working to expand their inner circles and bases of support. After all, the House Democrats of the 114th Congress will be the ones deciding, before the year's end, who gets the slot.
Eshoo has been able to depend on Minority Leader Nancy Pelosi of California to be her most vocal supporter: One of Eshoo's closest friends, Pelosi has sent out two endorsement letters on her behalf, a rare gesture for a member of leadership. Other powerful Democrats of the California delegation have been whipping for her, including Rep. Mike Thompson and Education and the Workforce ranking member George Miller, who is retiring this year but remains influential within the caucus. (Eshoo has shown appreciation for Thompson and Miller with campaign contributions.)
Though he has not been as outspoken as Pelosi, Minority Whip Steny H. Hoyer of Maryland has been working actively behind-the-scenes for Pallone.
Before the October recess, Pallone showed some clout by orchestrating the release of a "Dear Colleague" letter, signed by 50 members of the Pallone whip team, including CBC and Hispanic Caucus members — progressives who respect the seniority system — and some more moderate lawmakers as well.
In addition to handing out money, both Eshoo and Pallone are traveling in the final days of the campaign season. Pallone is traversing the map throughout October, said a source close to the New Jersey Democrat. By the month's end, he will have made stops in battleground districts in Florida, Arizona, Illinois and New York, plus a goodwill visit with colleagues in Texas.
Eshoo is doing some stumping, too, recently participating in an event for female Democratic candidates with Pelosi and potential 2016 presidential candidate Hillary Rodham Clinton. But her spokesman preferred to highlight her legislative vision rather than her travel schedule — her speech on climate change at the Supply Chain Advocacy Summit, for instance, or a penned op-ed on "America's Scientific Future."
"Congresswoman Eshoo has always said, 'Good policy is good politics,' " the spokesman said.
AFP Photo/Saul Loeb