EPA Director Says Draft Greenhouse Rules Will Give States New Tools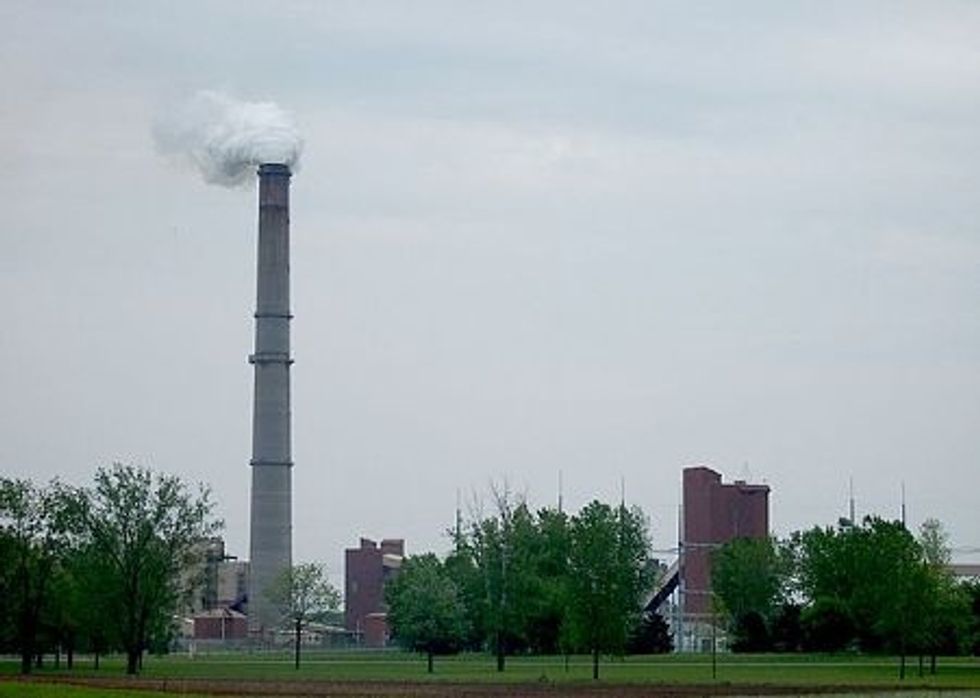 By Neela Banerjee, Tribune Washington Bureau
WASHINGTON — New draft rules limiting greenhouse gases from existing power plants will give states the tools to curtail emissions that drive climate change without shuttering lots of facilities and threatening electric reliability, said Gina McCarthy, the administrator of the Environmental Protection Agency, at a panel discussion Monday in Washington.
"Nothing we do can threaten reliability," McCarthy said at a conference hosted by the Bipartisan Policy Center, a Washington think tank, especially because "in a changing climate, it will be increasingly challenging to maintain a reliable energy supply."
In a sweeping speech on climate change in June, President Barack Obama directed the EPA to develop rules to cut greenhouse gases from power plants, the single largest domestic source of heat-trapping emissions. The EPA proposed rules for new power plants in September.
But a rule for existing power plants is expected in June, and it poses profound challenges for the EPA and industry. Some states have power plants that do not emit greenhouse gases, such as the hydropower plants in Washington state. Far more states are still heavily reliant on coal-fired generation, such as Ohio and others in the Midwest, Plains and South.
Industry wants the flexibility to reduce emissions without shutting down plants, perhaps by offsetting carbon pollution through energy efficiency, building more renewable energy sites or planting forests. Environmentalists and public health advocates want carbon pollution cut. No one wants the lights to go out.
Looking relaxed as she fielded questions from a moderator and the audience, McCarthy was careful not to divulge details of the draft rule, which she said is undergoing review at the White House's Office of Management and Budget.
Because of the vast reach of the rules on existing power plants, EPA staff members have held 300 meetings and gathered input from 10,000 people, McCarthy said, far more outreach than normally occurs before a rule is drafted. Reaching out to the states and industry, rather than retreating into "a huddle," was part of the president's mandate to the EPA, she said.
The discussions with state officials and industry, so far, have proven more constructive than confrontational, McCarthy said. "At the meetings, we didn't spend time talking about the science of climate change or about climate denial," she said. In Washington, McCarthy routinely hears from congressional Republicans that man-made climate change is not occurring.
"Many states are concerned that the climate is changing and they want to take action, but that action has to be flexible enough," she said, so they can meet the new emissions standards.
Some in industry and coal-heavy states have feared that the rules for existing plants might resemble those proposed for new plants. The new plant rules set specific carbon dioxide emissions limits for natural gas and coal-fired plants.
To meet an emissions target, existing coal plants would have to be retrofitted with carbon-capture equipment, which would be prohibitively expensive in most cases. So, other measures to offset the coal plant emissions have been suggested by industry and environmentalists such as the Natural Resources Defense Council.
Each state might have its own way to meet a statewide or regionwide target of emissions cuts through a mix of more renewable energy sources, energy-efficiency and carbon-capture equipment on old plants. "If you can follow where the states are heading and underpin that with significant carbon reductions, then you have your answer," McCarthy said.
She was careful, however, to point out that there were limits to the idea of flexibility. The existing power plant rule would have standards or targets that are "federally enforceable; that will be a requirement. They are not aspirational standards," McCarthy said, which states can adopt "if everything else goes right."
The rules "won't be so flexible that I can't rely on them as a federal standard that reduces carbon," McCarthy said.
Photo: Matthew D. Wilson via Wikimedia Commons