Eric Cantor Loses Republican Primary To Tea Party Challenger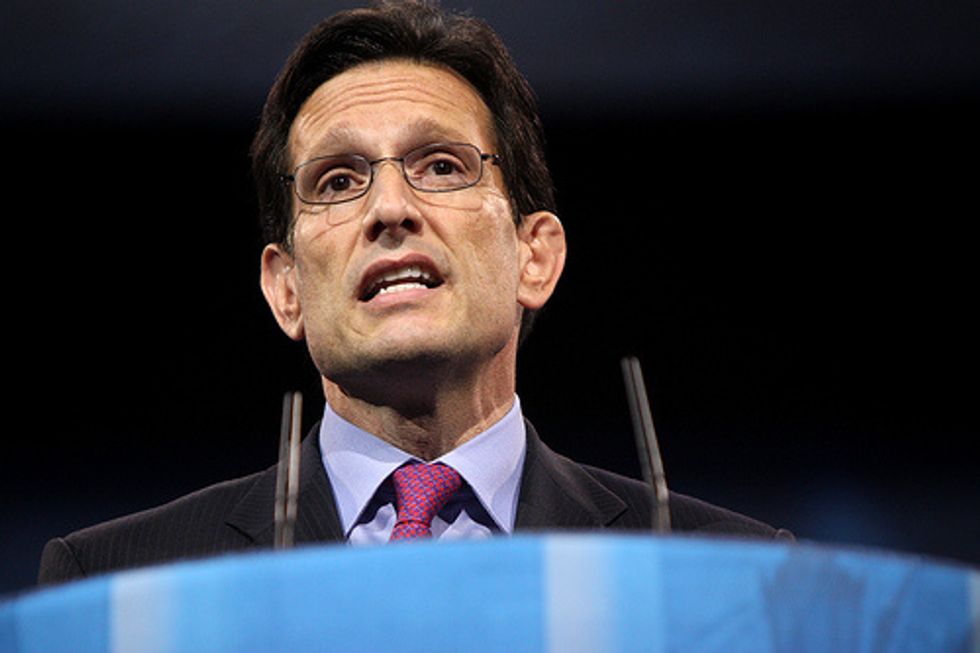 In one of the most shocking political upsets in recent memory, House Majority Leader Eric Cantor (R-VA) has lost his re-election bid to conservative challenger David Brat.
Brat, an economics professor at Randolph-Macon College, defeated the incumbent Cantor by a stunning 55 to 44 percent margin.
The Associated Press called the election for Brat just after 8pm EST. Cantor addressed his supporters shortly thereafter.
"Serving as the 7th district congressman, and then having the privilege to be majority leader has been one of the highest honors of my life," Cantor said while conceding the race.
"I know there are a lot of long faces here tonight, and it's disappointing, sure. But I believe in this country. I believe there's opportunity around the next corner for all of us," he added. "So I look forward to continuing to fight with all of you for the things that we believe in for the conservative cause."
Cantor, the top deputy to House Speaker John Boehner (R-OH), never saw the upset coming.
"We're feeling really good about where we are and looking for a big win Tuesday," Cantor told The Hill on Thursday.
"I'm just not worried," his political advisor, Ray Allen, added.
Their confidence wasn't entirely without merit; Cantor dramatically outspent Brat throughout the race, and internal polling released by the Cantor campaign on Friday showed the majority leader ahead of his little-known challenger by 34 points. But on Election Day, Brat — who attacked Cantor throughout the campaign as a Washington insider who isn't conservative enough, especially on immigration — prevailed comfortably.
Brat will face Democratic nominee Jack Trammell in the general election. Democrats were quick to claim that the race will be another matchup between the Tea Party and the mainstream.
"Tonight's result in Virginia settles the debate once and for all — the Tea Party has taken control of the Republican Party. Period," Democratic National Committee Chair Debbie Wasserman Schultz said in a statement. "When Eric Cantor, who time and again has blocked common-sense legislation to grow the middle class, can't earn the Republican nomination, it's clear the GOP has redefined 'far right.' Democrats on the other hand have nominated a mainstream candidate who will proudly represent this district and I look forward to his victory in November."
This story has been updated
Photo: Gage Skidmore via Flickr
Want more political news? Sign up for our daily email newsletter!