Eric Holder Has Changed His Mind About Edward Snowden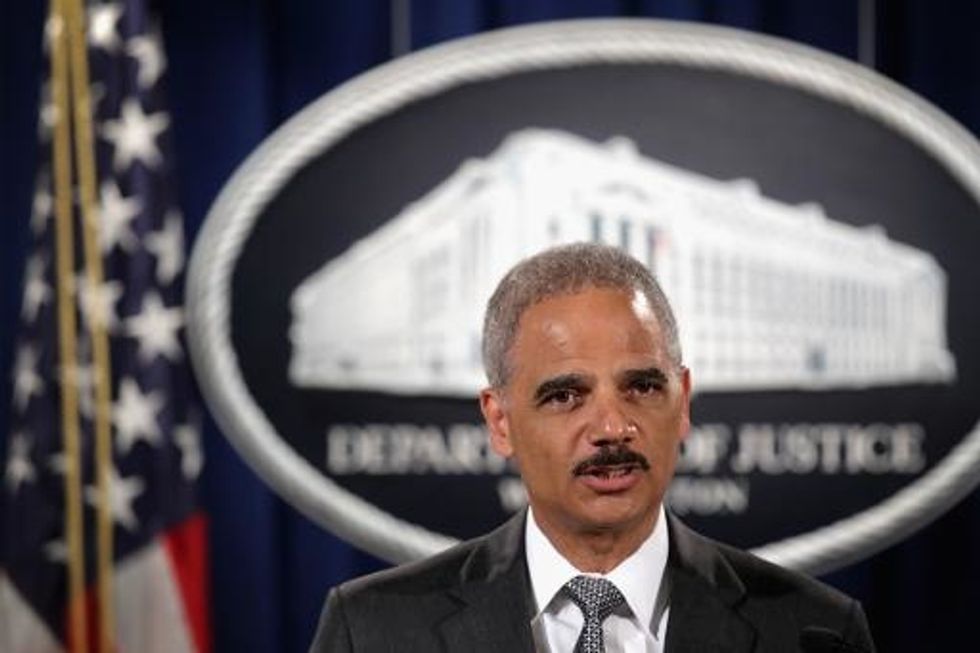 A year after leaving office, former U.S. Attorney General Eric Holder is singing a different tune about Edward Snowden, the former National Security Agency contractor who leaked 1.7 million documents back in 2013 and exposed alarming details about the government's surveillance methods abroad and on its own citizens.
Holder was the head of the Justice Department when the leak occurred. Back then, he maintained that Snowden had to return home and plead guilty, and that the Obama White House was not willing to consider "the notion of clemency."
But now it seems that Holder has changed his mind. In a conversation with David Axelrod on The Axe Files podcast, which is produced by CNN and the University of Chicago Institute of Politics, Holder said that while he still believes Snowden's actions and the way he carried them out were "inappropriate and illegal," he thinks that Snowden deserves some credit for shining a light on secret surveillance techniques that he did not even know about, and starting a debate about the importance of individual privacy.
"I think that he actually performed a public service by raising the debate that we engaged in and by the changes that we made," Holder told Axelrod.
Holder stated that Snowden should still come back to the U.S. and stand trial, but that any future judge should take the "usefulness of having had that national debate" into account when deciding on a sentence.
Snowden joined the discussion on Twitter to comment on Holder's change of heart by highlighting the different stands the government has taken on the leak throughout the years:
2013: It's treason!
2014: Maybe not, but it was reckless
2015: Still, technically it was unlawful
2016: It was a public service but
2017:

— Edward Snowden (@Snowden) May 30, 2016
The whistleblower, who has lived in Russia under political asylum since 2013, faces espionage charges that could hold a punishment of up to 30 years.
Snowden appeared via video at an event at a University of Chicago Institute of Politics, which produces the Axes Files podcast, earlier this month and said he has always wanted to come back to the U.S. and make his case to a jury, but only if the government guarantees a fair trial. For Snowden, a "fair trial" means being allowed a public interest defense, which is not currently allowed under the Espionage Act.