Ethicists Question Christie's Free Cowboy Tickets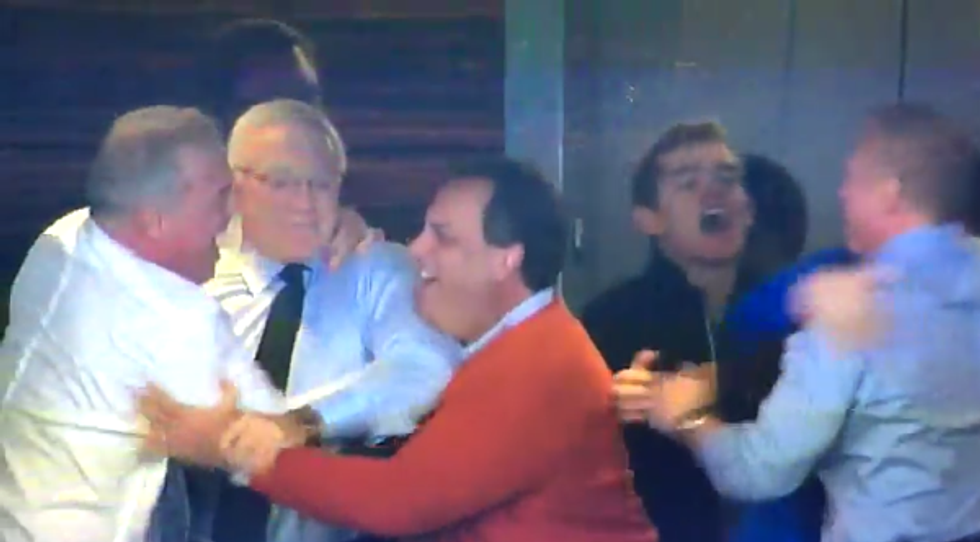 By Maddie Hanna and Andrew Seidman, The Philadelphia Inquirer (TNS)
TRENTON, N.J. — Of the five Dallas Cowboys games Gov. Christie has attended this season, team owner Jerry Jones supplied the tickets for three — along with a private plane ride for Christie and his family to attend Sunday's game in Texas, the governor's office said Monday.
While New Jersey's rules allow the governor, a longtime Cowboys fan, to accept gifts from friends, two legal experts questioned whether the gifts gave the appearance of improper conduct.
"We're going to see. This is a lot of money, being paid for by somebody who is an owner of a team in the NFL. The NFL has wanted a lot of things in New Jersey," said Larry Noble, former general counsel for the Federal Election Commission and now senior counsel with the Campaign Legal Center, a nonpartisan watchdog group in Washington.
The gifts create an impression of buying or attempting to buy influence or favor, he said. "Ethics laws are very much about impressions and appearances," Noble said.
Spokesmen for Christie did not respond to a request for comment Monday night on the ethics of the situation.
Christie's office earlier Monday cited the governor's Code of Conduct — an executive order with "more malleable" gift rules than those applying to other executive branch employees, according to Paula Franzese, a Seton Hall University law professor who specializes in government ethics.
The code permits the governor to accept "gifts, favors, services, gratuities, meals, lodging or travel expenses from relatives or personal friends that are paid for with personal funds."
The governor, a Republican, is contemplating a run for president in 2016.
Christie's interactions with Jones have been on prominent display this season, antagonizing some sports fans, including in Philadelphia.
When the Cowboys beat the Eagles at Lincoln Financial Field last month, the sight of Christie high-fiving the rival team's owner didn't sit well with many fans in the area.
The flood of attention continued Sunday during the Cowboys' playoff win over the Detroit Lions in Texas. A video of Christie going up for a high-five, then going in for a group hug with Jones, was quickly circulated on social media, spurring much commentary.
Christie — who flew to the game with his family on a private plane after they had vacationed in the Bahamas, the governor's office said — suggested in a radio interview Monday that he has been a lucky charm for the Cowboys.
Noting the team has won all five of the games he's attended — and that he's worn the same orange sweater to each — Christie said, "There are some people in my universe who believe that becomes a good-luck thing."
In the WFAN interview, Christie said he hoped to travel this Sunday to Lambeau Field, where the Cowboys will face the Green Bay Packers.
At one point, host Boomer Esiason remarked that the "governor gets paid a lot of money to do all these things."
Christie responded, "Easy now."
Unlike other New Jersey executive branch employees, Christie is permitted by the governor's Code of Conduct to accept gifts "as long as those are paid for with personal funds and are not intended to influence" his actions as governor, Franzese said.
The tickets and travel could be considered a gift from one friend to another, for "an innocent fun football weekend," she said. "It gets sticky when one wonders whether the gift-giving is intended to curry some kind of favor, now or in the future."
Christie and Jones "struck up a relationship over the last two or three years and they're good friends," said Rich Dalrymple, vice president of public relations for the Cowboys.
Noble, of the Campaign Legal Center, said friendship exemptions in ethics laws are "intended to cover situations where you have a long-term friend" who sends a birthday gift, not friends made in Christie's "professional capacity as governor." He questioned whether Jones had paid for the tickets personally, or whether the Cowboys had.
Dalrymple said he did not know the cost of the tickets Christie received or details on the plane ride.
He also didn't know whether Jones or the team had paid for the tickets — a question Christie's spokesmen did not respond to Monday night. The governor's office said earlier that Jones "provided both the ticket and transportation at no expense to New Jersey taxpayers."
"Technically, I guess they're paid for by the Cowboys," Dalrymple said. Jones "is the Cowboys, in terms of ownership of the team."
The state has paid for Christie's security detail at the games, though police didn't disclose costs Monday.
"He's the governor 24/7, and we provide security for him at all times," said Capt. Stephen Jones of the New Jersey State Police.
Screenshot: YouTube