Ethics Lawyers To Sue Trump Over Foreign Payments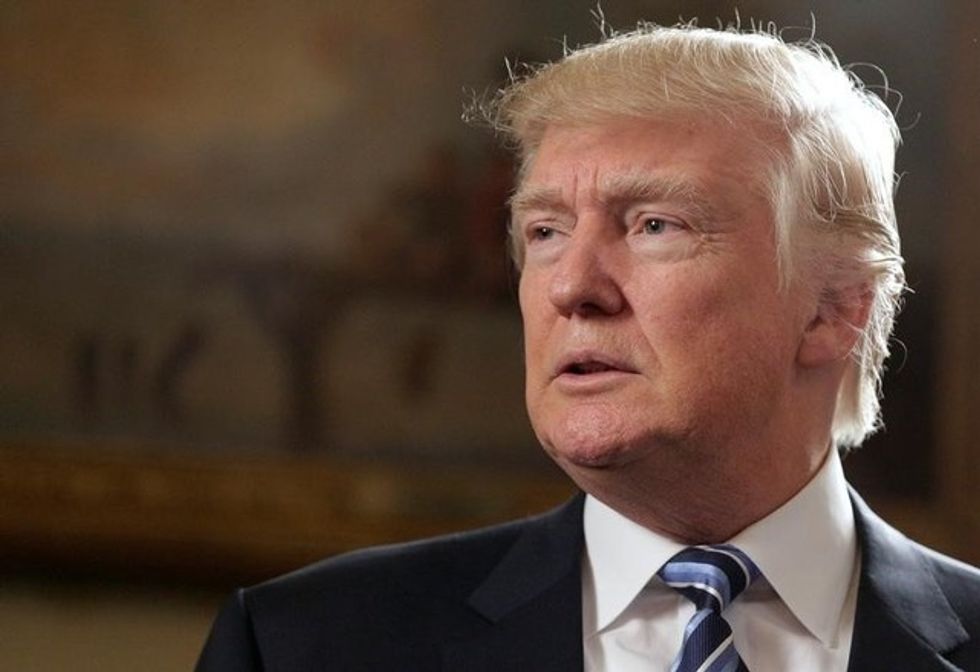 (Reuters) – A group including former White House ethics attorneys will file a lawsuit on Monday accusing President Donald Trump of allowing his businesses to accept payments from foreign governments, in violation of the U.S. Constitution.
Deepak Gupta, a Supreme Court litigator working on the case, said the lawsuit would allege that the Constitution's emoluments clause forbids payments to Trump's businesses. It will seek a court order forbidding Trump from accepting such payments , he said.
The case, reported earlier by the New York Times , is part of a wave of litigation expected to be filed against Trump by liberal advocacy groups. It will be filed in a Manhattan federal court, Gupta said, and plaintiffs will include Richard Painter, a former ethics lawyer in Republican President George W. Bush's White House.
A Trump spokesman could not immediately be reached for comment.
Trump's son Eric Trump, an executive vice president of the Trump Organization, told the Times on Sunday that the company had taken more steps than required by law to avoid any possible legal exposure, such as agreeing to donate any profits collected at Trump-owned hotels that come from foreign government guests to the U.S. Treasury.
"This is purely harassment for political gain," Trump told the newspaper.
(Reporting by Dan Levine in San Francisco; Editing by Peter Cooney)
IMAGE: U.S. President Donald Trump speaks during the Inaugural Law Enforcement Officers and First Responders Reception in the Blue Room of the White House in Washington, U.S., January 22, 2017. REUTERS/Joshua Roberts