EU Declares War On People Smugglers, Commissioner Says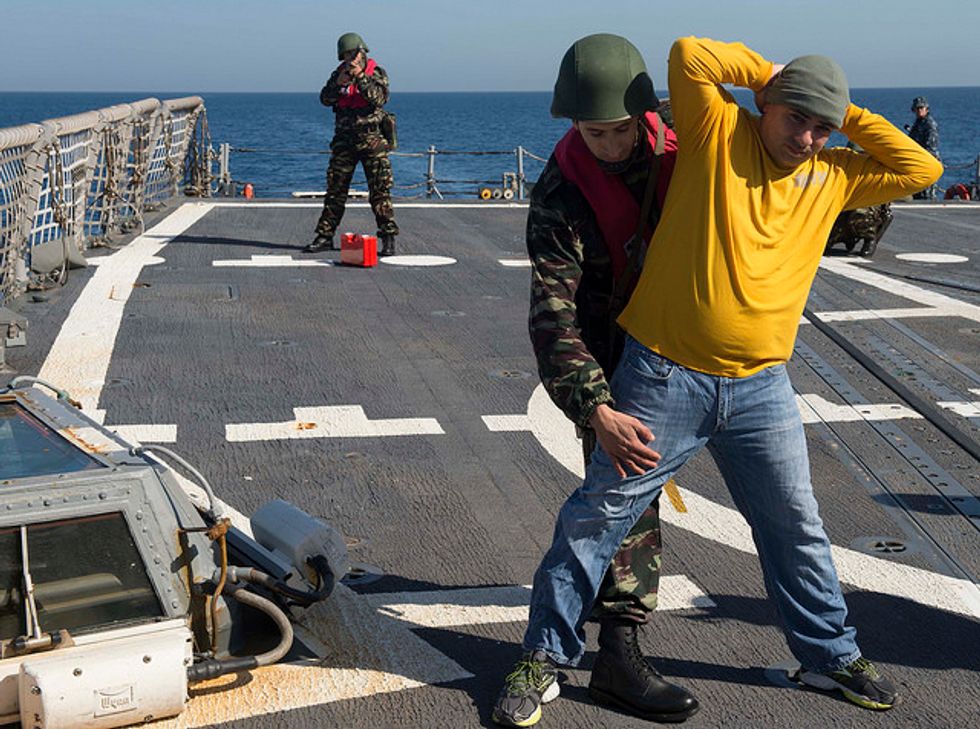 dpa, (TNS)
WARSAW — Europe has "declared a war" on smugglers transporting immigrants across the Mediterranean, EU Migration Commissioner Dimitris Avramopoulos said Thursday, adding that the boats of human traffickers should be seized and destroyed.
The European Commission, the executive body of the European Union, will draw up an action plan by the end of May, which will include fighting people smuggling, Avramopoulous said.
Avramopoulos met with the director of the EU border-protection service, Frontex, in the Polish capital and referred to Frontex's Mediterranean border-control missions Triton and Poseidon, which can also carry out rescues when they encounter people in distress at sea.
"No human should be left to drown at sea, and no country should be left alone to bear responsibility for the whole of Europe," the commissioner said on the European Day for Border Guards.
"Some member states have received heavy pressure of migratory flows; others have not," he said. "We have to share that pressure."
Avramopoulos' visit to Warsaw came after EU foreign and defense ministers agreed Monday to establish a naval mission to crack down on migrant-smuggling networks in the Mediterranean. The mission will need a UN Security Council mandate to meet its target launch date in June.
The European Union is trying to curb the loss of life at sea as an unprecedented number of immigrants are trying this year to reach the bloc's southern shores by paying smugglers to place them on rickety, overcrowded vessels.
This week's decision followed what the UN refugee agency described as "the deadliest incident in the Mediterranean…ever recorded" when an April 18 shipwreck claimed the lives of an estimated 800 people.
Photo: Commander, U.S. Naval Forces Europe-Africa/U.S. 6th Fleet via Flickr