European Flight Safety Agency Warns Pilots To Avoid Crimean Airspace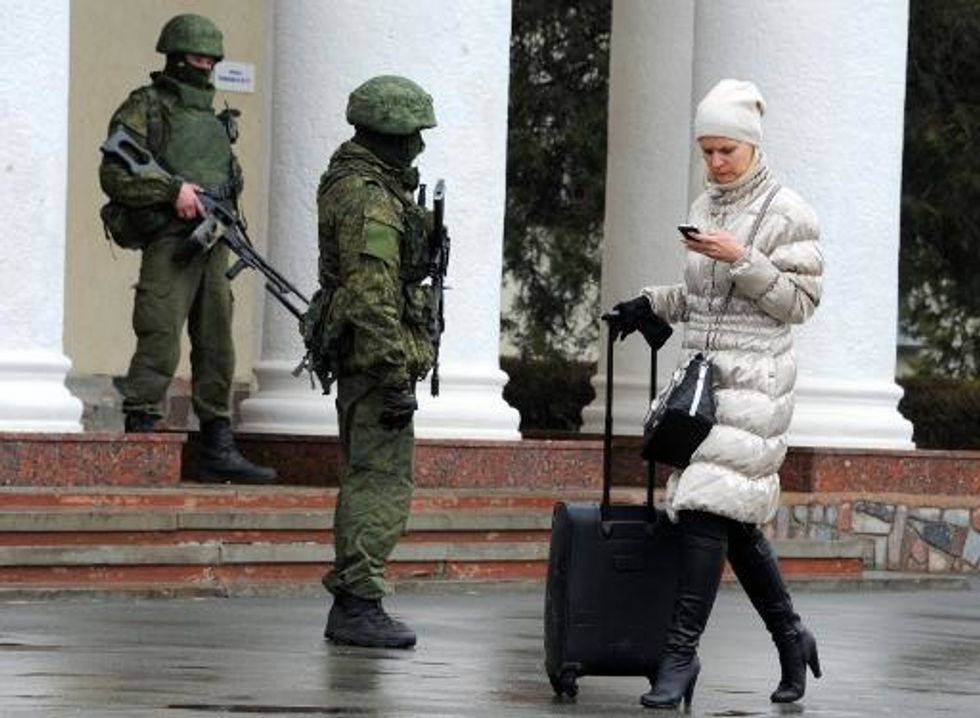 By Carol J. Williams, Los Angeles Times
The European Aviation Safety Agency on Thursday warned pilots to avoid entering airspace over Ukraine's Russian-occupied Crimea region "due to the unsafe situation" of two national air traffic control services claiming to direct aircraft in the area.
In a safety bulletin issued by the agency's headquarters in Cologne, Germany, the European Union-initiated flight safety oversight authority said it was reacting to Russian government notices to aviators that Moscow's air traffic control system was taking over responsibility for flight management in the region.
"Due to the unsafe situation where more than one ATS (air traffic services) provider may be controlling flights within the same airspace … consideration should be given to measures to avoid the airspace and circumnavigate the Simferopol FIR (flight information region) over Crimea," the European agency advised.
Russian troops invaded Ukraine's strategic Crimean Peninsula in late February, seizing control of local government operations in the name of protecting the region's majority Russian population and Russia's Black Sea fleet base on leased territory in the port of Sevastopol. After a hastily organized referendum on March 16 in which about 97 percent of those who voted backed secession from Ukraine and annexation to Russia, Russian President Vladimir Putin signed a treaty on March 18 declaring the territory part of his country.
The European flight safety agency noted that responsibility for air traffic control over Crimea falls under Ukraine's jurisdiction and pointed out that Russia's overlapping claim to direct air traffic constitutes "the possible existence of serious risks to the safety of international civil flights."
Crimea's Black Sea resorts are served by an international airport in the regional capital, Simferopol, and most vacationers arrive by air due to the area's remote location and poor roads leading to the peninsula.
©afp.com / Viktor Drachev