Eurozone Industrial Output Drops 1.5 Percent In July
@AFP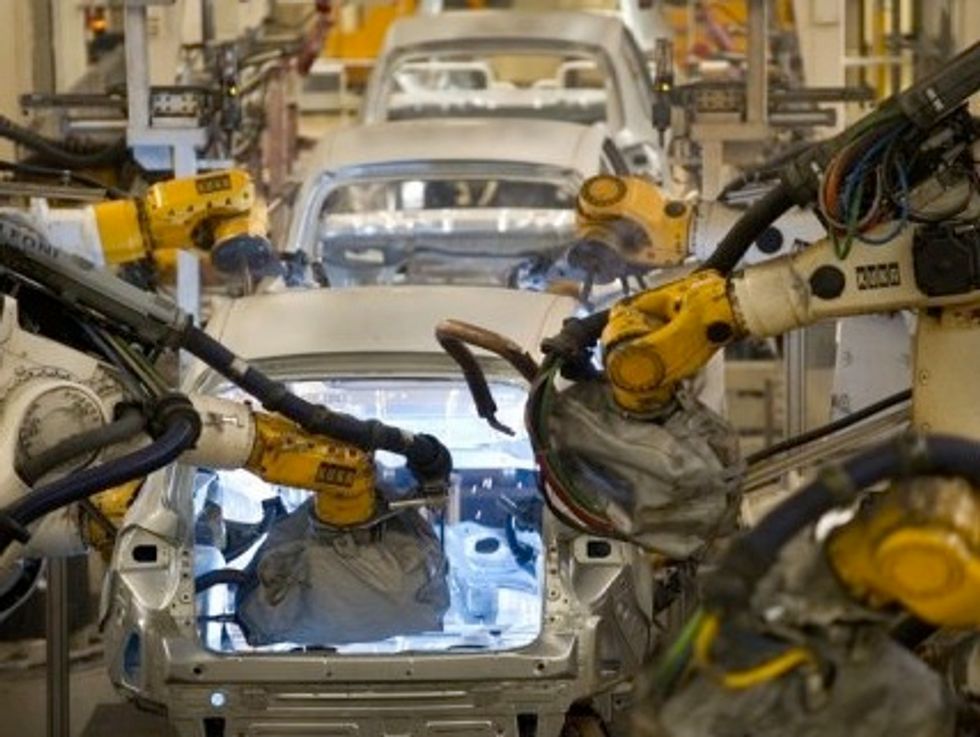 BRUSSELS (AFP) – Eurozone industrial output fell by 1.5 percent in July, data showed Thursday, dampening hopes for a continuation of the growth that helped the currency bloc escape recession.
The 1.5 percent drop in July from June followed a downwardly revised 0.6 increase in June, the EU statistics agency Eurostat said.
Compared with July 2012, industrial output in the 17-nation eurozone fell by 2.1 percent.
"July's large fall in eurozone industrial production put a serious dent in hopes that the tentative recovery underway in the region's economy will have gathered further momentum in the current quarter," said analysts at Capital Economics in London.
The eurozone exited an 18-month recession by posting 0.3 percent growth in April to June.
Business surveys, a forward-looking indicator that are usually a reliable indicator of output, have suggested in July and August that eurozone business activity is expanding.
In the 28-member EU, industrial output fell by 1.0 percent in July from the previous month, following a 0.9 gain in June.
Photo Credit: AFP/Odd Andersen