Evacuation At L.A. Airport After Reports Of Shooting
@AFP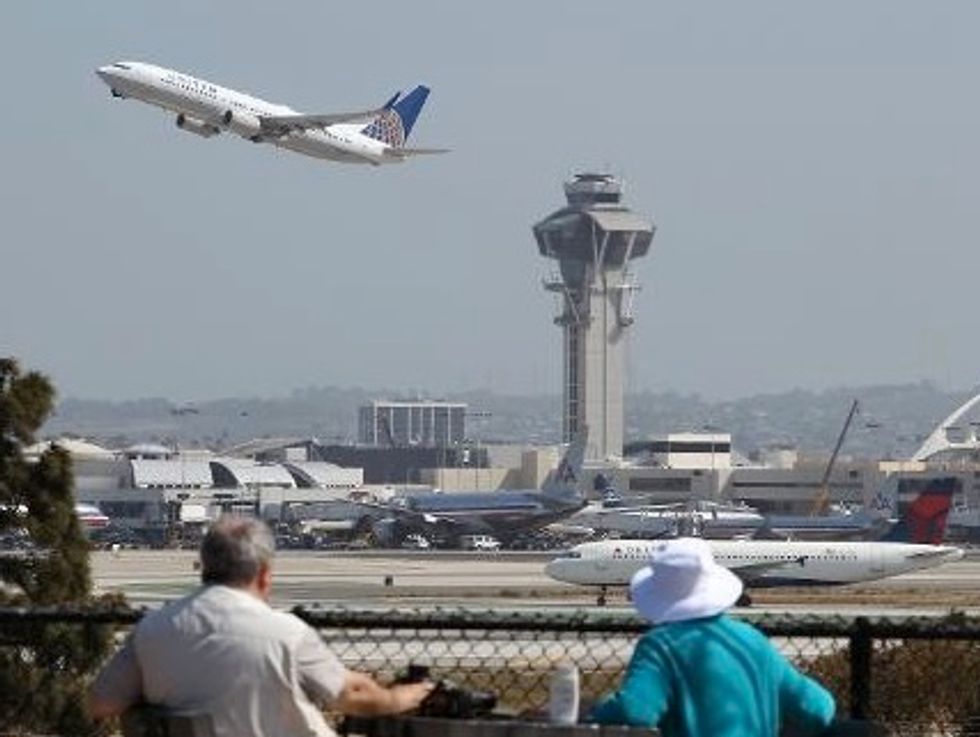 Los Angeles (AFP) – Parts of Los Angeles' international airport were evacuated Friday after a shooting incident which injured at least two people, officials and media reports said.
"There is an incident underway at LAX," the airport said on its Twitter feed, while T.V. footage showed one person on a gurney, being loaded into an ambulance.
Another victim was seen being rushed away on a wheelchair. The incident began at around 9:30 am (1630 GMT) at Terminal 3 of the airport, according to the LAX Twitter feed.
It was unclear if a shooter or shooters were still at large.
A suspect was wounded and an airport worker for the Transportation Security Administration was shot, the L.A. Times reported, adding that Terminals 2 and 3 were evacuated.
Tory Belleci of the television show "Mythbusters" tweeted: "Heard gun shots then everyone starting running for the door. Not sure if anyone was hurt. #LAX."
Hundreds of travellers could be seen streaming away from at least one terminal building, while multiple ambulances and emergency vehicles rushed to the scene.
Other passengers lined up on the tarmac near an aircraft, as emergency officials swarmed into the area, including armed police on top of a parking structure.
AFP Photo/David Mcnew