Evangelical Leaders Still Support Trump — But Will Lewd Remarks Repel Voters?
@reuters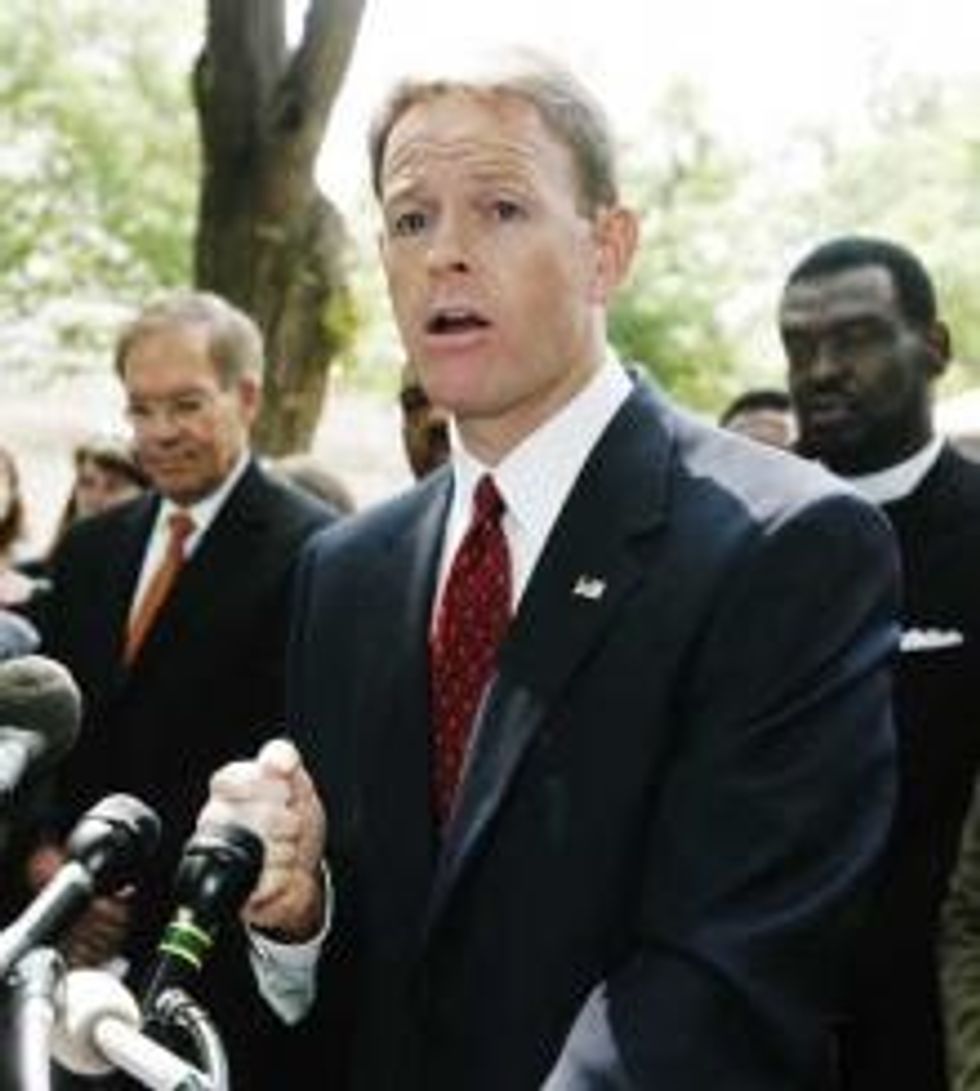 By Steve Holland and Michelle Conlin
WASHINGTON/NEW YORK (Reuters) – Leaders of religious conservative groups largely stood behind Donald Trump on Saturday, the day after vulgar sexual comments he made about women surfaced online, but some expressed concern that the U.S. Republican presidential nominee's remarks could depress evangelical turnout on Election Day.
Most evangelical leaders did not condemn Trump, and instead pointed to an urgent need to prevent Democratic nominee Hillary Clinton from winning the presidency, reshaping the Supreme Court and implementing liberal policies.
The latest blow to Trump's campaign came after a 2005 video surfaced of the then-reality TV star talking on an open microphone about groping women and trying to seduce a married woman. Vice presidential running mate Mike Pence said he could not defend Trump's words.
Gary Bauer, chairman of the Campaign for Working Families, said Trump's "grossly inappropriate language" does not change the choice facing the country in the Nov. 8 election and that "I continue to support the Trump-Pence ticket."
"Hillary Clinton is committed to enacting policies that will erode religious liberty, promote abortion, make our country less safe, and leave our borders unprotected," Bauer said.
White evangelicals make up about 20 percent of the U.S. population, according to the Public Religion Research Institute, and represent a crucial voting bloc Trump needs to win the presidency.
They have long represented a pillar of support for Republicans. In 2004, they were instrumental in President George W. Bush's re-election. They turned out in similar numbers in 2008 and 2012, when Mitt Romney, a Mormon who many evangelicals considered too moderate, was the Republican nominee, according to a report by the Pew Research Center.
Support from evangelicals for Trump has been strong throughout his campaign, even though it was only late in life that the New York businessman adopted their cause. Social conservatives flocked to his side over other deeply religious Republican presidential candidates, such as Ted Cruz.
"Naturally I'm disappointed," said Steve Scheffler, head of the Iowa Faith and Freedom Coalition. "But, you know, the Bible tells me that we are all sinners saved by grace and I don't think there's probably a person alive that I know of that hasn't made some mistakes in the past."
He said Clinton has peccadilloes of her own, most notably marital woes with her husband, former President Bill Clinton.
"So yes, I will vote for Donald Trump. I'm not excusing his behavior at all. It's disgusting," he said.
Still, politically active Christian conservative leaders across the country said they were worried that Trump's comments could depress turnout among evangelicals.
"Evangelicals are not going to vote for Hillary," said religious political activist David Lane. "But this could cause them to stay home. This could be a big deal. Things like this matter."
Much will hinge on Trump's performance in the second presidential debate on Sunday night, and whether he can convince Christians that he is a changed man, Lane said.
"He already apologized and said he was wrong," said Lane. "I think he's moving in the right direction. But he's got to do really well in the debate Sunday night."
Other religious leaders, however, were less forgiving.
Russell Moore, president of the Ethics & Religious Liberty Commission of the Southern Baptist Convention, tweeted an article detailing evangelical apathy toward the Trump tape, calling it a "disgrace."
"What a scandal to the gospel of Jesus Christ and to the integrity of our witness," Moore wrote.
Still, the majority view among religious conservatives appeared to be summed up by Tony Perkins, president of the Family Research Council action group, who said evangelicals "are left with a choice of voting for the one who will do the least damage to our freedoms."
"This is far from an ideal situation, but it is the reality in which we find ourselves and as difficult as it is, I refuse to find sanctuary on the sidelines and allow the country and culture to deteriorate even further by continuing the policies of the last eight years," he said.
(Additional reporting by Emily Stephenson and Amy Tennery in New York; Editing by Bill Rigby)
IMAGE: Tony Perkins, president of the Family Research Council