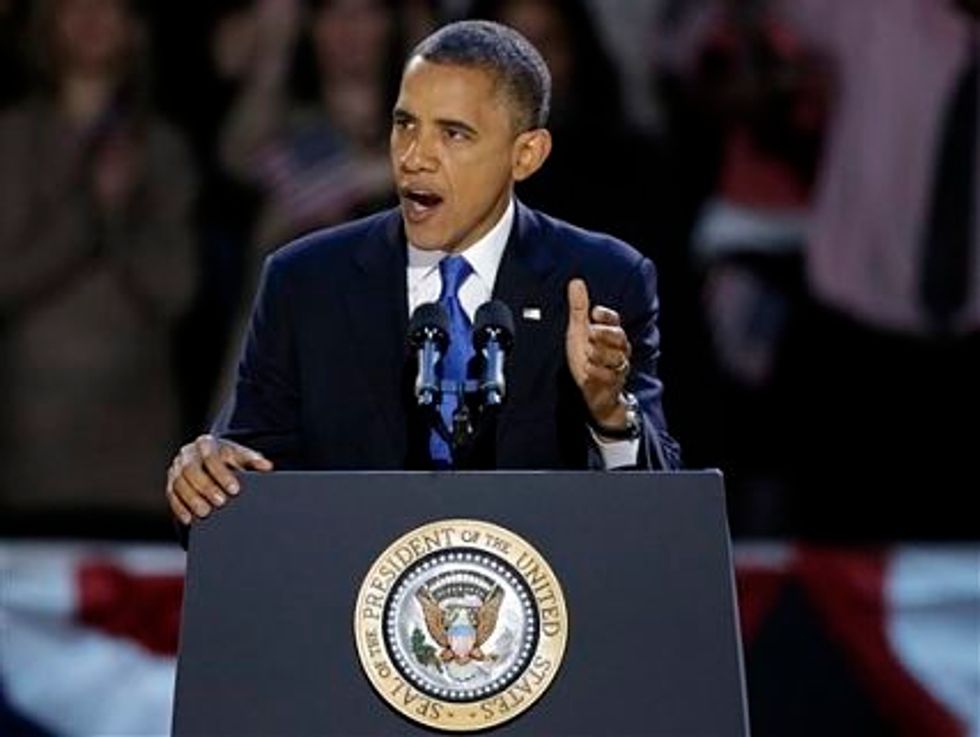 Obama is a better manager than Romney, and that's why he won the election. At least, that's how the Fox News commentators explained Tuesday's defeat.
While some might say that the economic and social policies the GOP offered were just an inferior product, the reality that a president got re-elected while unemployment is nearly 8% and household income for the average working person continues to decline was a complete repudiation of the pundits' core beliefs about economics and politics.
So the pundits were stuck admitting that the Obama campaign had a better "ground game" and that the strategic marketing and execution of the business goal (getting elected with our antiquated electoral college system) was light years ahead of the competition.
What isn't in dispute is that Team Romney was better at executing a winning election strategy than any other candidate who came forward during the extended primary. Romney literally destroyed a half-dozen competitors who led him in the polls at various times through the primary season.
Romney sells himself as a business manager. By Tuesday night, he had been running for president for more than six years, a period longer than most Bain investments. He should have had the best campaign execution we've ever seen if his management skills were as good as advertised.
As noted in my earlier column, Obama had twice as many people working for his campaign, and more than three times as many field offices, while spending less money than Romney. And Obama had a day job. A job he was doing pretty well, especially if you look at how well he did that job compared to the last Harvard MBA who worked out of 1600 Pennsylvania Avenue. The George W. Bush administration's response to a U.S. city devastated by a hurricane comes to mind, and so does the effort to capture or kill bin Laden. By contrast, Obama's management has been stellar, even without an MBA.
Maybe the country wasn't ready to have another Harvard MBA run things. I personally think Romney was trying to sell a lousy product, so even really good marketing wasn't going to work.
No, that couldn't be it. It must be, as Fox News tells us, that Obama is just a better manager.
Howard Hill is a former investment banker who created a number of groundbreaking deal structures and analytic techniques on Wall Street, and later helped manage a $100 billion portfolio. He writes and blogs at mindonmoney.wordpress.com. Follow on Twitter: @hhill61
AP Photo/Chris Carlson, File