Every World Cup Player To Have Drug Test
@AFP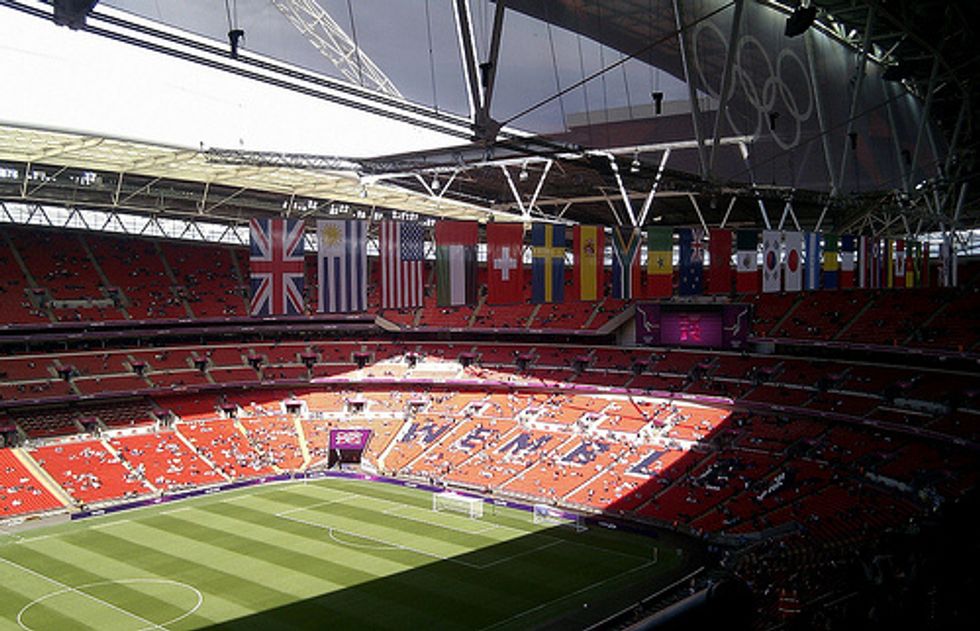 Lausanne (AFP) – FIFA is on an ambitious mission to make sure that for the first time every player who takes part in the World Cup has a drug test and carries a 'biological passport'.
Football's governing body wants to impose the passport — already used in cycling and athletics — that will follow a player throughout his career, giving details of blood and urine tests.
Since March, a team of FIFA doctors and nurses have been carrying out random blood and urine tests at internationals and team training camps.
Lionel Messi's Argentina and France were visited last week at their camps to prepare for the tournament, according to media reports.
Brazilian star Neymar, Italian captain Gianluigi Buffon and Spain's Andres Iniesta were among those who gave samples at last year's Confederations Cup.
Chelsea, Barcelona, Santos and Monterrey stars were tested during international club competitions over the past 18 months.
Players can expect a tap on the shoulder right from the first matches of the World Cup which starts June 12.
"We can test anybody, anytime, anywhere, any amount of times," said Jiri Dvorak, FIFA's chief medical officer in a recent interview.
So far nothing alarming has turned up, according to Dvorak. "The hematological parameters are normal," he said.
FIFA is building up a biological passport on all players.
It has taken at least two test samples from most players while some have given up to four.
So far teams have made the doping investigators welcome. "They understand what we are doing and they consider that kind of examination as part of their professional life," said Dvorak.
The FIFA tests look for discrepancies in haemoglobins and red cells that could indicate EPO doping or other banned efforts to boost endurance. These kinds of tests are already used in cycling and athletics.
Football's governing body also checks hormone levels and for anabolic steroids in the urine.
The drug testing logistics in Brazil face difficulties, Dvorak acknowledged.
There is no international standard laboratory in Brazil. The World Anti-Doping Agency withdrew its accreditation for the only facility in Rio de Janeiro last year.
FIFA will be sending its samples to a laboratory in Lausanne, Switzerland, which will add $250,000 to the doping clampdown costs.
And as blood samples must be analysed within 36 hours of being drawn, it will be a race against time to get samples from far-flung World Cup cities such as Manaus in the Amazon and Fortaleza.
"It is a challenge," acknowledged Dvorak.
But transport from stadiums has already been tested.
"There are a few games that are difficult. But the majority of the samples will arrive at the laboratory between 24 and 48 hours," said Dvorak. The Lausanne laboratory will work 24 hours a day during the World Cup, he added.
"Some of the matches are critical, the critical matches we will look at very carefully," the medical chief said.
Football has had relatively few declared cases of performance-enhancing doping.
Argentine star Diego Maradona was sent home from the 1994 World Cup after testing positive for the stimulant ephedrine.
Last year there were cases involving internationals from Jamaica, Peru and Tahiti. But FIFA believes the smaller football nations are less aware of the risks involved.
Cannabis and cocaine have made up the majority of drug failures in football in recent years, according to FIFA.com, the world body's website.
FIFA's biological passport could spread further than the World Cup though.
A scientific review of the FIFA campaign will be published at the end of the year. If it backs the drug testing, the world body may press the major leagues to start their own regimes.
Photo: Dan Brown via Flickr.com