Ex-Aide Accuses McMorris Rodgers, Staff Of Possibly Lying, And Smearing Him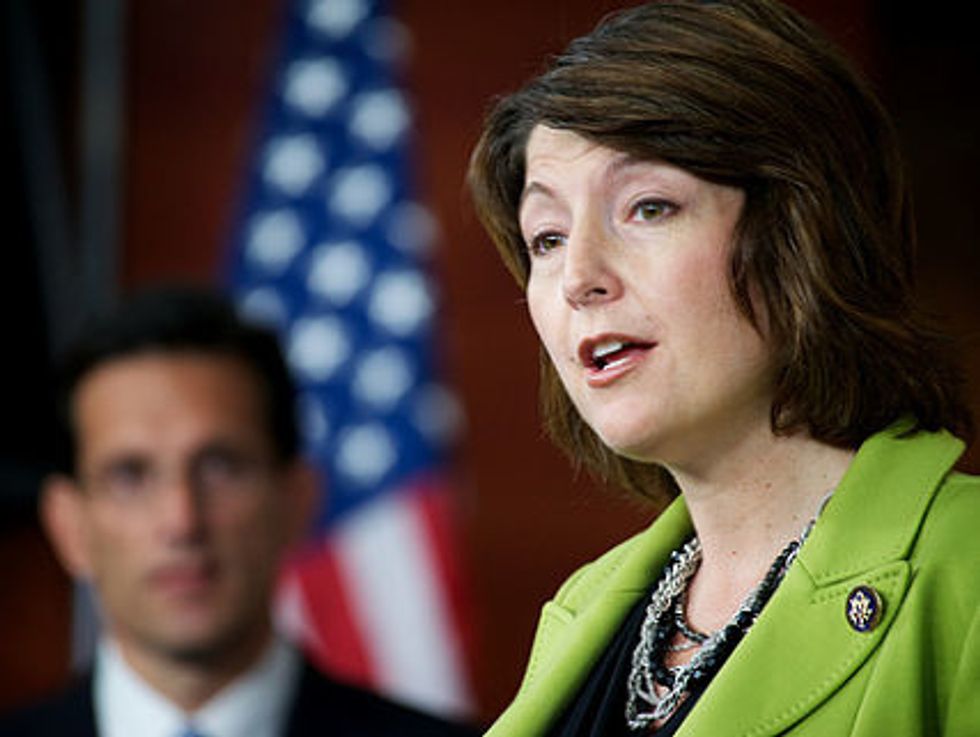 By Kyung M. Song, The Seattle Times
WASHINGTON — Breaking a six-month silence, a former aide who was fingered for allegedly filing an ethics complaint against U.S. Rep. Cathy McMorris Rodgers (R-WA), lashed out Monday, accusing the Republican and her staff of falsely smearing his name and possibly lying to congressional investigators.
Todd Winer, McMorris Rodgers' former communications director, said by phone he did not instigate the complaint and spoke to investigators merely as a witness.
The interview came after Winer sent a four-page email to The Seattle Times and other media outlets debunking what he called his former boss's "fantasy" story that she and her staff broke no congressional rules by allegedly mixing official and campaign money and activities.
Winer also claimed the House Committee on Ethics was expanding its inquiry beyond the initial focus to include "efforts to intimidate and punish" him for cooperating with investigators.
He said he met with ethics committee investigators for the third time this past week. He said he expects the ethics panel to take the case to the next step by convening an investigative subcommittee — which has subpoena powers — after the midterm elections to ascertain whether McMorris Rodgers broke any federal rules.
In March, the ethics committee deferred opening a formal investigation and instead appointed two lawmakers to continue reviewing the complaints. That decision came three months after an independent watchdog agency, the Office of Congressional Ethics (OCE), referred the case to the ethics committee after finding "substantial reasons" to believe violations occurred.
The OCE concluded, among other things, that McMorris Rodgers may have violated ethics rules by using her taxpayer-funded office staff and budget for her 2012 re-election campaign as well as her successful run that year as chair of the House Republican Conference, the No. 4 GOP leadership slot.
The ethics committee's move, however, did not preclude impaneling an investigative subcommittee later that could lead to ethics charges or sanctions.
McMorris Rodgers, through her attorney, Elliott Berke, has denied any wrongdoing and predicted the case — which he said was based on "frivolous allegations from a single source" — would eventually be dismissed.
On Monday, Berke issued a statement saying, "We are sorry to see more frivolous allegations and information from the same source. From the beginning the Congresswoman and her staff have fully cooperated with the Ethics Committee and will continue to do so should it have more questions."
Winer was let go as McMorris Rodgers' communications director in January 2013. In February 2014, McMorris Rodgers disclosed the ethics complaint as it was about to be made public by the ethics committee. An aide to McMorris Rodgers named Winer as the source of the complaint, though that information was not public.
Winer worked as communications director for Idaho Republican Rep. Raul Labrador before leaving recently for reasons he declined to specify.
Winer accused McMorris Rodgers' office of spreading deliberate lies about him to damage his reputation. He also singled out her chief of staff, Jeremy Deutsch, as someone who "instigated nearly all of the violations" cited in the OCE report.
Photo: Republican Conference via Flickr
Interested in U.S. politics? Sign up for our daily email newsletter!