Ex-Christie Aide Details Role In Endorsements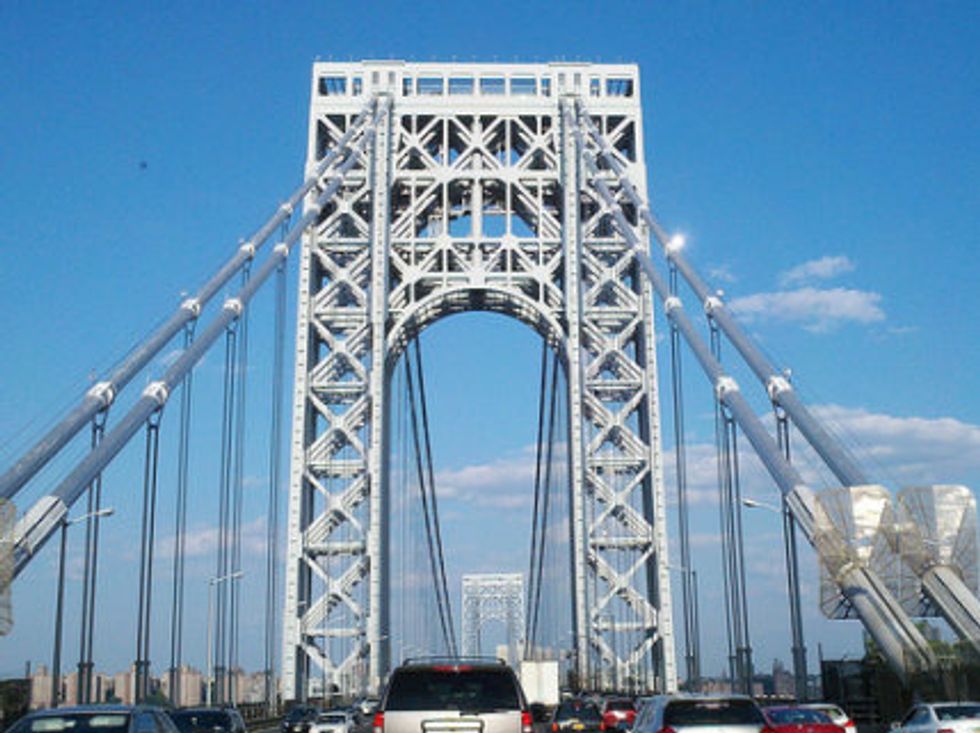 By Michael Linhorst and Melissa Hayes, The Record (Hackensack, NJ)
TRENTON, NJ — A onetime key aide to New Jersey Gov. Chris Christie testified Tuesday about the inner workings of a now-defunct state office that lawmakers probing the George Washington Bridge lane closures say blurred the lines between government business and campaign politics.
Matt Mowers spent more than five hours fielding questions about the Office of Intergovernmental Affairs, which was responsible for working with local officials, and the efforts of Christie's re-election campaign to secure endorsements from local Democrats — a key part of the re-election strategy for the Republican governor. That office, known as IGA, has been disbanded.
Mowers, who now is the executive director the New Hampshire GOP, is among a group of people who worked to secure endorsements from the same local officials they worked with in their state capacities. Mowers said, however, that he never sought endorsements in his role as a regional director of intergovernmental affairs. That work happened after hours, he said. Mowers, while employed by the state, spoke twice to Fort Lee Mayor Mark Sokolich, the alleged target of the lane closures, about endorsing Christie.
In his opening statement before the Select Committee on Investigation, Mowers said that Sokolich, a Democrat, made clear to him last spring that the mayor would not endorse the governor.
"At that point, I did not view an endorsement as a possibility," Mowers said. "Upon passing this information to others, no one I spoke with seemed overly interested or concerned."
During the hearing, Democrats focused on emails Mowers sent summarizing his meetings with local officials in his capacity as a state employee. The messages also included political information, like whether or not the mayor would consider endorsing the governor. And lawmakers asked about his contact with IGA staff after he left to work full time for the campaign. Mowers testified that he would still speak to staff, many of whom volunteered for the campaign and that they would exchange information about local officials.
He said that when Bridget Anne Kelly, at the time the deputy chief of staff in charge of intergovernmental affairs, called him on Aug. 12 to ask if Sokolich was endorsing the governor, he didn't think anything of it. That was one day before she sent the now infamous email, "Time for some traffic problems in Fort Lee," to David Wildstein, Christie's aide at the Port Authority who has been blamed for carrying out the lane closures and has since resigned.
That testimony echoed statements from a widely criticized report that Christie himself commissioned, which concluded the governor did not know of the lane closure scheme. The report did recommend closing the IGA office, which Christie did.
Democrats also questioned how mayors were placed on a "Top 100" list that intergovernmental affairs used for outreach. Mowers said he did not know who created the list, who gave it to him or who directed him to use it.
State Sen. Loretta Weinberg, co-head of the investigative committee, said after the hearing that she worries that Mowers, 24, was an example of a generation of political operatives who have learned from Christie that mixing governing and politics is acceptable.
"This governor's office taught young people that this is the way government and politics operate, and it's not and it shouldn't be," Weinberg (D-Teaneck) said. "These lines were blurred — there's no doubt about it."
While posing questions during the hearing, Sen. Kevin O'Toole (R-Cedar Grove) tried to dismiss the idea that anything inappropriate occurred.
"To suggest that we — all of us — don't talk about politics while we're working under the (State House) dome, it's kind of foolish to say that," he said. "We don't live in grain silos isolated from the rest of the world. We live in a political environment."
But Assemblyman John Wisniewski, co-head of the committee, said getting to the bottom of how someone in the governor's office was able to direct actions at the Port Authority is the heart of the issue.
"The focus of the investigation is how the abuse of power could happen, how the coverup could happen and how do we stop it from happening," he said.
"Part of that is understanding this very fuzzy organizational chart in the Office of Intergovernmental Affairs from which the lane closure emanated."
Want more Chris Christie news? Sign up for our free daily newsletter. 
Photo:  Joe Shlabotnik via Flickr