Ex-GOP Ethics Expert: 'Trump Ought To Be Out Of Office By Now'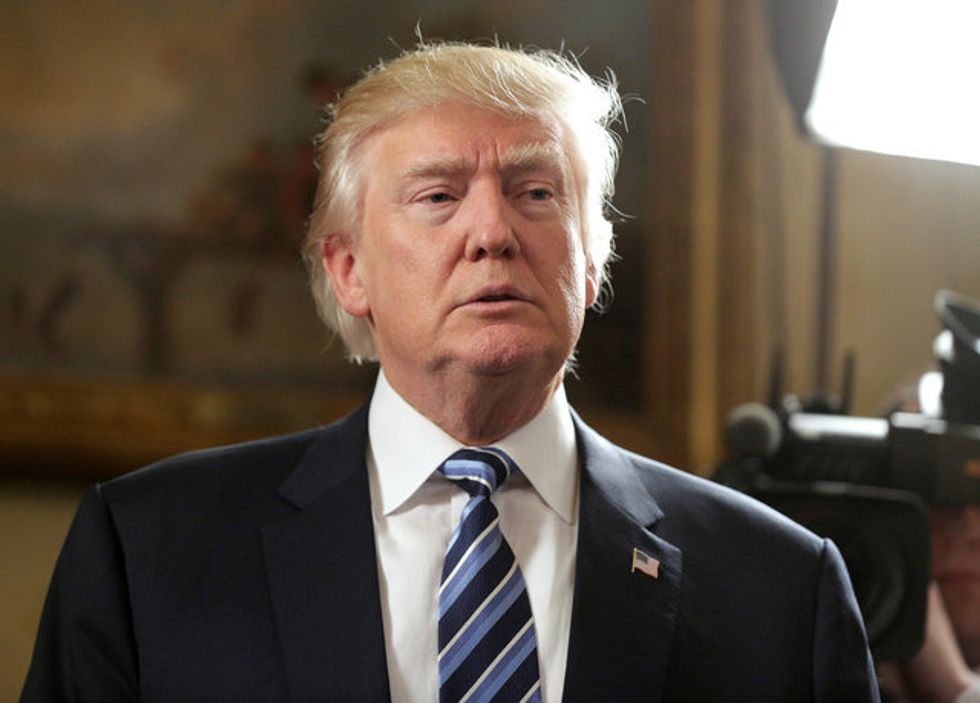 Reprinted with permission from AlterNet.
While arguing that President Donald Trump's recent tweet directing Attorney Jeff Sessions to end special counsel Robert Mueller's Russia investigation constituted obstruction of justice, former GOP ethics attorney Richard Painter added that the evidence that Trump has broken the law has been clear for over a year.
Painter discussed the issue Wednesday on MSNBC's "The Beat with Ari Melber."
"It was quite clear [Trump] fired James Comey in order to obstruct the Russia investigation, and he admitted to that in front of the Russian ambassador and in several TV Interviews," said Painter, who served under President George W. Bush and is now running for the U.S. Senate in Minnesota.
"We should have had hearings in the House and Senate Judiciary Committees at the same time that Robert Mueller was hired," he continued. "And that's the way it was done in the Nixon days. They had the House and Senate actually doing their jobs and investigating. This is, and has been, evidence of obstruction of justice going back to the Comey firing, at least."
He continued: "It's shameful it's not being investigated. He ought to be out of office by now."
Watch the clip below:
"It's shameful it's not being investigated, he ought to be out of office by now" – @RWPUSA on Congress not investigating obstruction of justice pic.twitter.com/j94JzUS9OV

— TheBeat w/Ari Melber (@TheBeatWithAri) August 1, 2018
Cody Fenwick is a reporter and editor. Follow him on Twitter @codytfenwick.