Ex-Israeli Prime Minister Olmert Sentenced To Six Years In Prison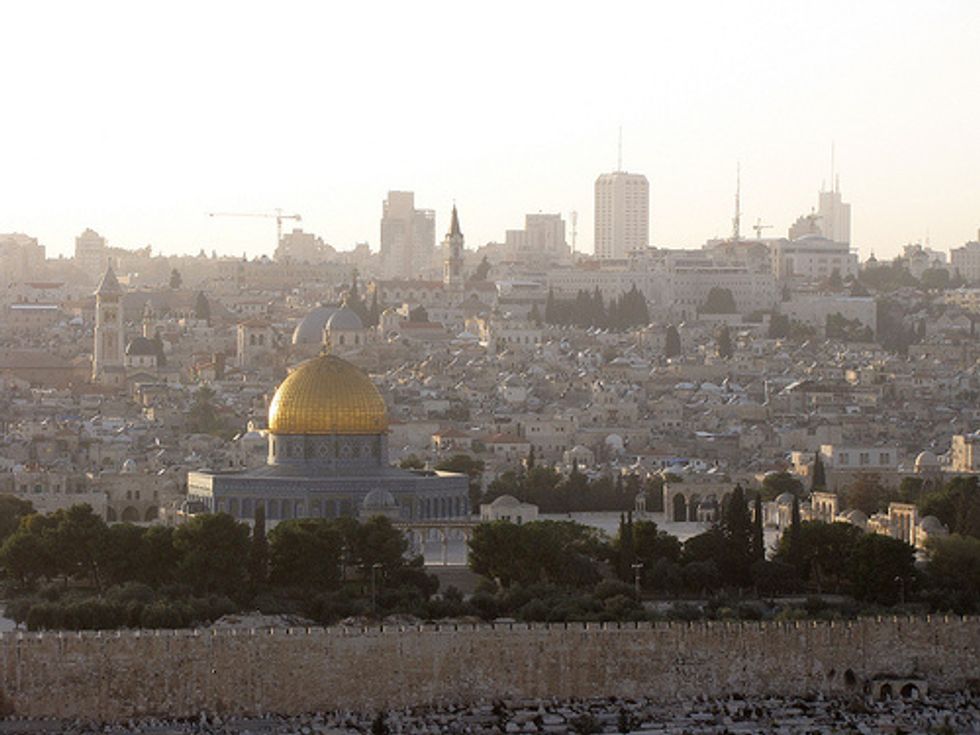 By Batsheva Sobelman, Los Angeles Times
JERUSALEM — One of Israel's highest profile court cases ended Tuesday with a scathing critique of public corruption, harsh jail sentences and a former prime minister sent to prison, effectively ending Ehud Olmert's decades-long political career.
Olmert was found guilty in late March of two counts of accepting bribes as part of the massive real-estate scam known as the "Holyland affair."
The case takes its name from the controversial Jerusalem development, a towering chain of residential buildings approved and built amid widespread objection, irregularities and corruption.
The project began during Olmert's tenure as mayor of Jerusalem in the 1990s. He was elected prime minister in 2006 and announced his resignation in 2008 amid separate corruption allegations, but remained in place until elections were held 2009.
On Tuesday, Olmert was sentenced to six years in prison and a $290,000 fine. Another six people, among them Jerusalem's former city engineer, a sitting city councilman and a business entrepreneur, were sentenced to jail terms between three and eight years, as well as hefty fines.
Several more people convicted of taking or offering bribes, including Uri Lupoliansky who succeeded Olmert as mayor, will be sentenced in coming days.
Judge David Rozen accompanied the harsh sentences with equally harsh words. "A public official accepting bribes is akin to a traitor," he wrote.
Prosecutor Liat Ben-Ari expressed hope that the case would become "a significant milestone in our ongoing battle against public corruption."
Speaking to throngs of reporters crowding the Tel-Aviv courthouse, Ben-Ari said "no one is above the law" and that any and all who take or give bribes must face the same justice.
Olmert himself did not comment immediately after the sentencing. He maintained his innocence after the conviction six weeks ago.
Olmert's spokesman, Amir Dan, said the sentence is based on "a mistaken verdict, a tower of cards built on speculation and assumption." He criticized the the court for "harshly punishing a man who never took bribes and who contributed a great deal to the country," and said Olmert would appeal the verdict and the prison sentence.
Eli Zohar, one of several attorneys defending the former prime minister, called the sentence "unprecedented and disproportionate," and expressed hope an appeal would overturn both conviction and sentence.
On a personal level, Zohar said, "my heart goes out to him, his family and the nation."
Eliad Shraga, an attorney and longtime crusader against corruption, told Israeli television that the Holyland case marks a turning point in fighting corruption, which he called "a strategic existential threat to Israel."
"It is not a simple day when a former prime minister is sentenced," Justice Minister Tzipi Livni said. She expressed her confidence in Israel's courts and law enforcement and said "this is how the public should feel too."
Olmert and the others are set to report to jail on Sept. 1.
Acroll via Flickr