Ex-Prosecutors Testify: Trump Committed 'Multiple Crimes' Of Obstruction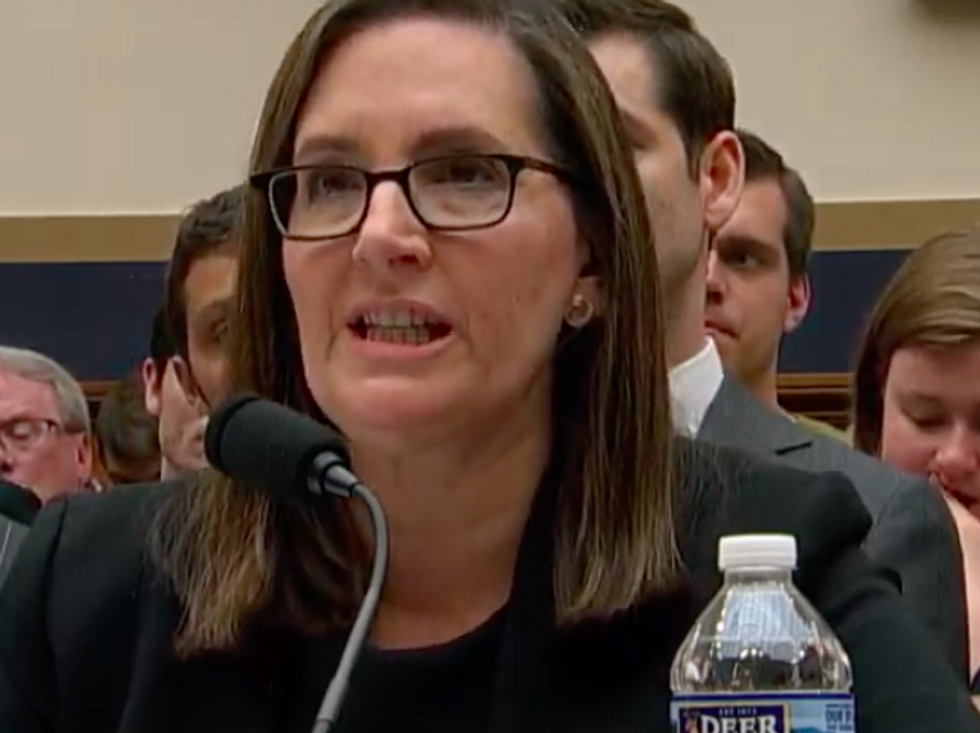 Two former U.S. attorneys on Monday stated unequivocally that were he not president of the United States, Trump would absolutely face obstruction of justice charges — and be convicted on them.
The two former federal prosecutors — Joyce Vance and Barbara McQuade — both said at a hearing before the House Judiciary Committee that after reading special counsel Robert Mueller's report, they would have sought indictments for obstruction of justice, and that they were confident Trump would be convicted on those charges.
Both Vance and McQuade said that a Department of Justice memo that states a sitting president cannot be indicted is the only thing that prevented such a scenario. Mueller himself said as much in his report, as well as at a news conference in late May, during which Mueller said his team couldn't clear Trump of charges based on the evidence but also did not have the power to indict him.
"The facts contained in that report would be sufficient to prove all of the evidence necessary to charge multiple counts of obstruction of justice," Vance testified, under oath, at the hearing. "The evidence is not equivocal, nor is the charging decision a close call. And I would be willing to personally indict the case and to try the case. I would have confidence that the evidence would be sufficient to obtain a guilty verdict, and win on appeal."
McQuade made similar assertions.
"The conduct described in the report constitutes multiple crimes of obstruction of justice," McQade said. "It's supported by evidence of guilt beyond a reasonable doubt, and I'm confident if anyone other than a sitting president committed this conduct, that person would be charged with crimes."
Their comments align with those of more than 800 former federal prosecutors who signed a letterback in May asserting that they, too, would have sought charges against Trump for obstruction of justice.
Both Vance and McQuade were part of a panel of experts testifying before the House Judiciary Committee on "lessons from the Mueller Report" regarding "presidential obstruction and other crimes."
It's part of the House Judiciary Committee's attempt to review Mueller's report to determine whether any more steps be taken to punish Trump, including whether an impeachment inquiry is warranted.
House Judiciary Chairman Jerry Nadler (D-NY) said the hearings will let Congress "examine the findings laid out in Mueller's report so that we can work to protect the rule of law and protect future elections through consideration of legislative and other remedies."
Trump may be hoping that the focus on his crimes goes away, but the House Judiciary Committee is not letting him get off the hook. And comments like those from Vance and McQuade are unlikely to help Trump convince the public of his innocence.
Published with permission of The American Independent.
IMAGE: Former federal prosecutor Joyce Vance, testifying before the House Judiciary Committee in Washington, D.C. on June 10, 2019 via screenshot.