Exclusive: Obama Administration Not Pursuing Executive Order To Shut Guantanamo – Sources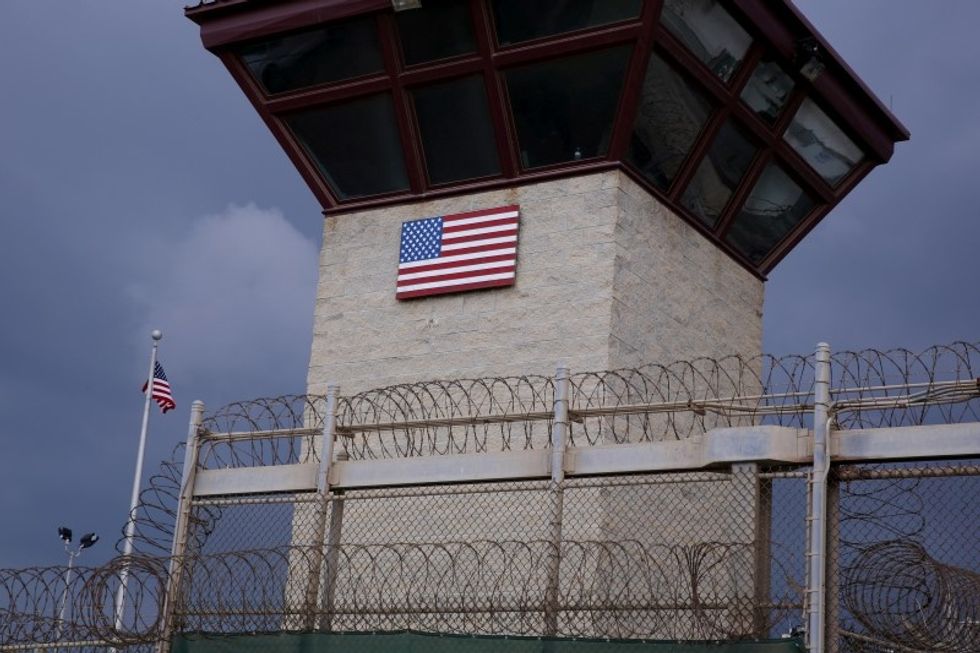 The Obama administration is not pursuing the use of an executive order to shutter the Guantanamo Bay military prison after officials concluded that it would not be a viable strategy, sources familiar with the deliberations said.
The conclusion, reached by administration officials, narrows the already slim chances that President Barack Obama can fulfill his pledge to close the notorious offshore prison before leaving office in January.
The White House has said repeatedly that Obama has not ruled out any options on the Guantanamo center, which has been used to house terrorism suspects since it was set up in 2001 following the Sept. 11 attacks on New York and Washington.
Obama is eager to fulfill his 2008 campaign pledge to close the prison and could still choose to use his commander-in-chief powers, but the option is not being actively pursued, the sources said.
Without executive action, the chances of closing the prison would hinge on convincing a resistant Congress to overturn a long-standing ban on bringing possibly dozens of remaining prisoners to maximum-security prisons in the United States.
White House lawyers and other officials studied the option of overriding the ban but did not develop a strong legal position or an effective political sales pitch in an election year, a source familiar with the discussions said.
"It was just deemed too difficult to get through all of the hurdles that they would need to get through, and the level of support they were likely to receive on it was thought to be too low to generate such controversy, particularly at a sensitive (time) in an election cycle," the source said.
Republicans in Congress are opposed to bringing Guantanamo detainees to U.S. prisons and have expressed opposition to transfers to other countries over concern that released prisoners will return to militant activities. They have vowed to challenge any potential Obama executive action in court.
At its peak, the prison at the U.S. naval base in Cuba housed nearly 800 prisoners, becoming a symbol of the excesses of the "war on terror" and synonymous with criticism of detention without trial and accusations of torture. Obama has called it a recruitment tool for terrorists.
OPTIONS NARROW
The number of Guantanamo detainees has fallen to 80 now, the lowest since it was opened.
The administration is focusing on getting the number of detainees at the prison down to such a low number, perhaps 20, that the cost of keeping it open could prove unpalatable to Congress. Republican lawmakers remain unswayed.
The Guantanamo prison and associated military commissions cost $445 million in fiscal year 2015. That works out to more than $5.5 million a year for each of the 80 remaining prisoners.
Thirty of the remaining detainees at Guantanamo have been approved for transfer to foreign countries and the State Department says it will move all of them out this summer. Those who would be left include 10 being prosecuted in military commissions, and other detainees deemed too dangerous to release or transfer.
"The administration's goal is to work with Congress to find a solution to close Guantanamo," said Myles Caggins, a spokesman for the White House National Security Council.
He said the government had made "substantial progress" moving prisoners to foreign countries and was working to identify more countries for additional transfers. Reviews to determine whether certain prisoners need to remain detained to prevent a threat to U.S. security had been accelerated and would be completed in the coming months, he said.
Obama, who issued an order to shut the prison within a year on his first day in office, released his latest plan to close it to Congress in February, but it has not gained traction.
The White House has not publicly ruled out the executive order option in part to keep pressure on the Pentagon to move prisoners who have been cleared for release to other countries, one of the sources said.
"If Congress … would finally say no to the president's plan and the executive order option wasn't on the table, there was a concern that the wheels could grind to a halt," said the source familiar with discussions at the White House.
Gregory Craig, who served as Obama's first White House counsel, said that without an executive order, Obama would likely need the cooperation of Congress to shut down the prison.
"I think the odds are probably challenging," Craig said.
(Reporting by Jeff Mason; Editing by Stuart Grudgings)
The United States flag decorates the side of a guard tower inside of Joint Task Force Guantanamo Camp VI at the U.S. Naval Base in Guantanamo Bay, Cuba March 22, 2016.  REUTERS/Lucas Jackson/File Photo