Did We Expect Too Much From Obama On Race?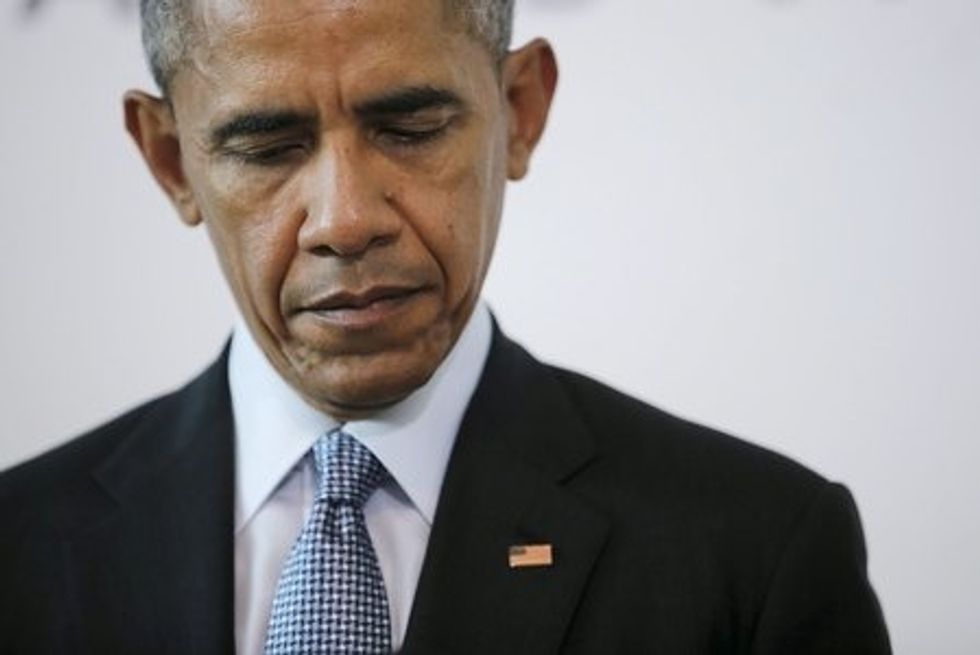 With less than two weeks to go before Barack Obama vacates the White House, an apparently racially motivated crime has once again ignited debate about how race relations have changed under America's first African American president.
In Chicago, four African Americans have been charged with kidnapping, beating and tormenting a mentally disabled young white man whom they bound and gagged. They live-streamed the victim's shockingly cruel ordeal on Facebook.
At one point during the attack, one of the perpetrators cursed "white people" and President-elect Donald Trump. Based on this and/or perhaps his disability or some other evidence, authorities have charged the suspects with hate crimes.
When asked by a Chicago reporter to comment on the incident, Obama called it a hate crime and "despicable." Yet, in the measured tones that he has always brought to the sensitive issue, he disagreed with the contention that race relations have become worse in his adopted hometown.
As anyone can attest who was around in Chicago in 1985, when Obama first came to Chicago, there's no question that they have improved. Harold Washington, Chicago's first black mayor and a progressive reformer, was besieged by hostile white aldermen in an atmosphere of frank racial animosity. A notorious Chicago Police commander was torturing black suspects to extract false confessions in a series of murder cases. Thanks to gerrymandering, blacks and Latinos were underrepresented in the city council.
Whatever its problems today, race relations in Chicago have come a long way since then — which was Obama's point to the reporter.
Another change is that mobile phone cameras and social media have made the visuals of various crimes and violent incidents widely available to the public; for the better and, perhaps in some cases, for the worse. Violent crime rates have broadly declined in America since three decades ago — even in Chicago! — yet this is not apparent to many, thanks partly to "viral" blood-and-guts news.
A similarly equivocal assessment of "progress" applies to Barack Obama's legacy as the nation's first African American president. Most Americans greeted his election as a watershed for American society. And yet the achievement came with unrealistic expectations for what he could do for America under that label.
It was unfair to expect that Obama's election signaled a massive turning point to America's past racial divides, as if the event was a stopping point, a culmination, rather than a milestone on a long historical journey.
This is the fantasy of America as a post-racial society. People of all races, arguably goaded by media, bought into it. We liked the sound of hope and change. And an optimistic America is good thing, as long as it's honest.
It was also unrealistic to believe that a black man waking up every day in the White House and going about the presidential duties was going to suddenly lift all minority-led households.
Many black people, especially those at the bottom economic rungs, became fed up with the lack of change under his watch. They'd bought into the idea sweeping change might come to their lives under Obama. But the problems at the root of the angst — poverty, the state of many urban school districts, gang and drug violence, fragmented and dysfunctional families — started long before he took office and cannot be solved with a stroke of the president's pen.
There is a second, equally delusional notion that Obama somehow caused race relations to fester and boil. As if his very presence is the reason that Americans are sensing higher racial tensions.
For many, especially white conservatives, any time Obama weighed in on the mistreatment of black people by police, he was "playing the race card."
It was during Obama's time in office that these events resonated in the news: the killing of Trayvon Martin; the riots in Ferguson, Missouri, and endless other cases of police shootings followed by unrest; the Black Lives Matter movement; and the horrific assassination attacks on police.
It's naive to believe Obama flipped some switch for these events to occur. As if the problems between police and urban black communities aren't far more complicated, more long-standing and entrenched. It's offensive to both police and those communities to see it any other way.
Obama never should have been expected to heal all racial grievances in America. If that is what you expected, sorry, but the last eight years obviously haven't sufficed.
Obama's real and lasting impact on race relations in America will be seen in less sensational policy decisions: who he brought to the federal benches, his efforts to protect the Voting Rights Act, measures to expand access to health care and quality schools. None of this can be easily measured at this point.
So we'll muddle and march forward. And if we admit Obama's limitations, we'll also have to see that the work of creating a more perfect union is really ahead. The goal is to take it on — eyes and ears wide open.
IMAGE: U.S. President Barack Obama pauses as he delivers a speech during a visit at the the Parque de la Memoria (Remembrance Park), where they honored victims of Argentina's Dirty War on the 40th anniversary of the 1976 coup that initiated that period of military rule, in Buenos Aires, March 24, 2016. REUTERS/Carlos Barria