Explosions Kill 31 At Market In China's Troubled Xinjiang Region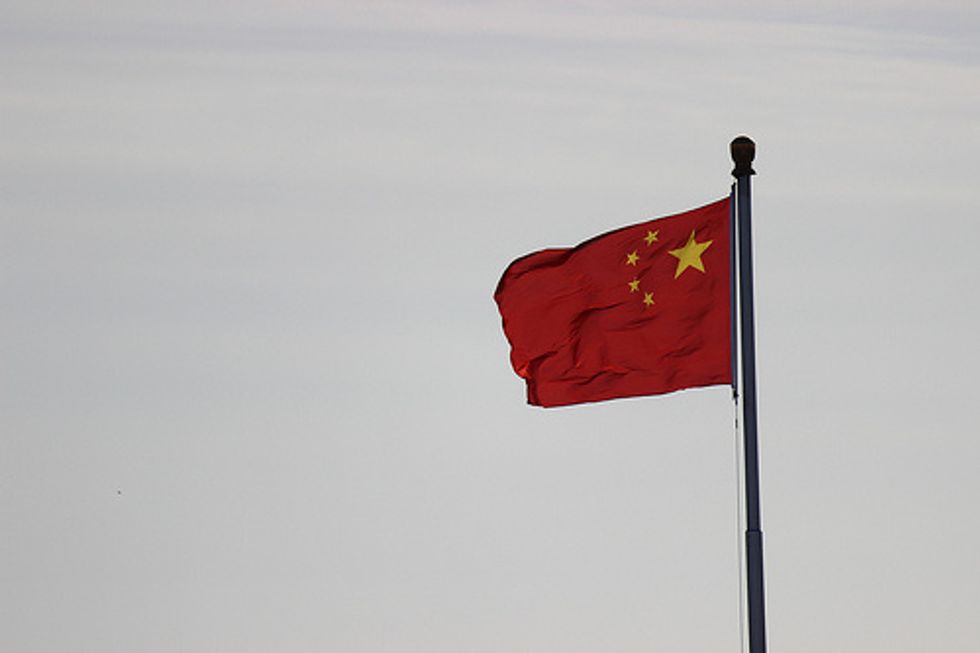 By Barbara Demick, Los Angeles Times
BEIJING — Two explosive-laden cars plowed into a crowded morning market in Urumqi on Thursday, leaving 31 people dead and 94 injured in the deadliest in a spate of terrorist attacks in China.
The attack took place about 8 a.m. outside the People's Park, which was crowded with senior citizens who had just finished their morning exercises and were eating breakfast at the market.
State news media said the vehicles crashed through police security fences and plowed into the crowds while the occupants tossed explosives through the windows. One of the vehicles exploded.
Authorities did not comment on the ethnicity of the attackers, although witnesses suggested they were Uighurs, a Turkic-speaking, Muslim population that used to be the majority in Xinjang, China's northwestern-most region.
"Two 4500s (Toyota Land Cruisers) with little flags in the Uighur language just drove past me hitting anyone in their way. And then there were a chain of explosions," wrote Zhang Xiaoyu, general manager of a news portal in Urumqi. The post was later deleted by censors.
"The scene is unbearable. There are many people dead," wrote one witness on the Internet, who posted photographs of the scene.
From the high initial death toll, it looks as though the attack would prove even deadlier than a March 1 knife attack at the Kunming railroad station in which 33 died, one of the worst such incidents in recent memory.
"I saw flames and heavy smoke as vehicles and goods were on fire while vendors escaped leaving their goods behind," another witness wrote online. He said he was less than 100 yards from the scene.
Photographs showed vendors lying bloodied on the pavements amid overturned tables of bananas and potatoes. An elderly woman with blood streaming from her forehead sat on the pavement looking over a young woman lying prone on the street.
The attacks came amid a spate of bombings and knifings attributed to Uighur separatists, who complain about Chinese restrictions on the Uighurs' religion, language and freedom of movement.
During a visit last month to the region by President Xi Jinping, the Urumqi train station was attacked by knife- and bomb-wielding assailants. Three people died. An unverified claim of responsibility for the attack was released shortly afterward by the Turkestan Islamic Party, a shadowy separatist group that operates out of Pakistan and uses the name East Turkestan to refer to Xinjiang.
The Lanzhou-based Central Asia Studies Institute says more than 170 people have died in China since the beginning of 2013 as a result of Uighur separatist attacks.
"Why don't you let us have a stable life? East Turkestan separatists get out of my hometown!" one microblogger wrote on Weibo after Thursday's attack.
"Most victims are elderly. Lunatics! Animals!" another wrote.
Urumqi was also the scene of ethnic riots in 2009 that left nearly 200 people dead, most of them Han, the ethnic majority in China.
Photo: akasped via Flickr