ExxonMobil Profits Up Despite Lower Oil And Gas Output
@AFP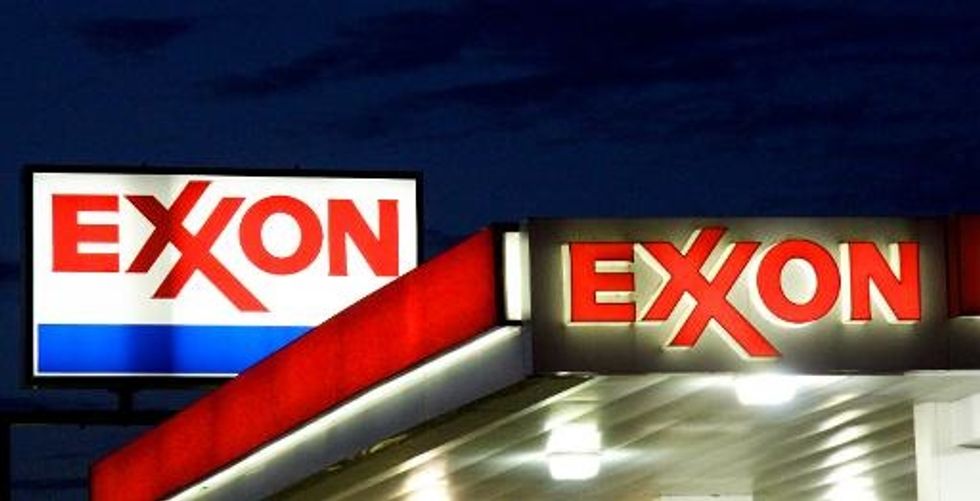 New York (AFP) — U.S. oil giant ExxonMobil Thursday reported higher second-quarter profits despite pumping less oil and gas than it did a year ago.
Exxon, the biggest U.S. oil company and the second-largest U.S. company in terms of market capitalization after Apple, said earnings came in at $8.8 billion, up 28 percent from the year-ago level.
Production of oil and gas declined 5.7 percent, but profitability in the exploration and production segment rose 25 percent to $7.9 billion. Exxon said "higher realizations" for its output added $580 million.
Lower oil and gas volumes is often seen as a red flag in the oil business. But Exxon has emphasized that it will not sacrifice profitability for higher output, meaning it will not produce oilfields unless they are highly profitable.
Exxon's downstream earnings rose nearly 80 percent to $711 million, while chemicals earnings rose 11.2 percent to $841 million.
"ExxonMobil's financial results were achieved through strong operational performance and portfolio management," said chief executive Rex Tillerson.
"We continue to enhance shareholder value by funding capital projects and delivering robust shareholder returns through dividends and share purchases."
Results translated into earnings per share of $2.05, 19 cents above analyst forecasts.
Revenues rose 4.7 percent to $111.65 billion, above the $108.38 billion analyst forecast.
Shares of the Dow component fell 1.4 percent to $101.85 in pre-market trade.
AFP Photo/Karen Bleier
Interested in economic news? Sign up for our daily email newsletter!