Families Plead For Release Of Islamic State Hostages As Deadline Passes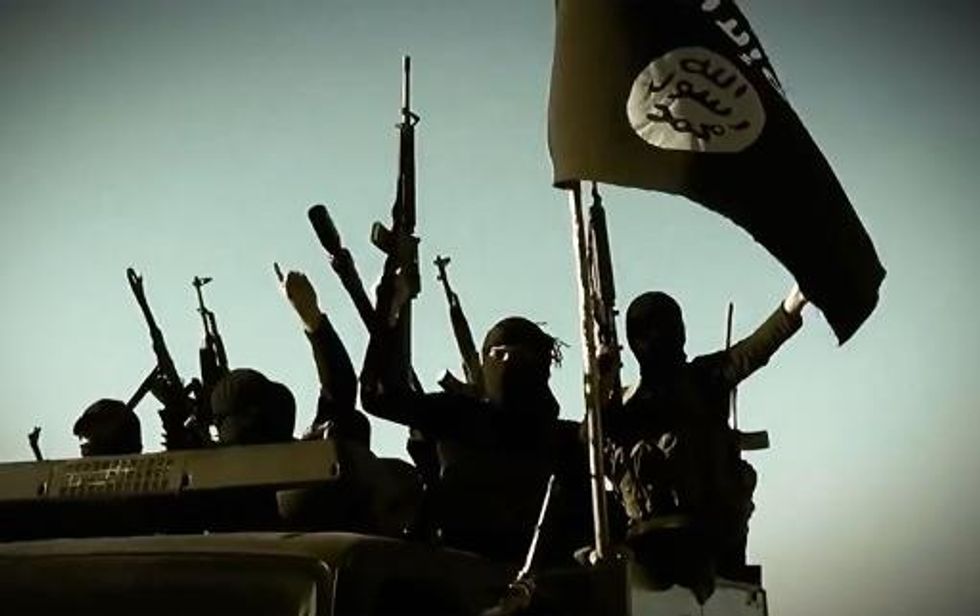 By Nabih Bulos and Patrick J. McDonnell, Los Angeles Times (TNS)
AMMAN, Jordan — As another reported deadline passed Thursday, Jordanian authorities said they were seeking proof that a captive air force pilot was alive before releasing a female militant as part of a proposed prisoner swap.
Islamic State extremists have threatened to execute the Jordanian pilot, Lt. Moaz Kasasbeh, if authorities do not release Sajida al-Rishawi, who sits on death row in Jordan for her role in a series of hotel bombings in 2005.
In a recording released late Wednesday, Islamic State was said to have set sunset Thursday as the deadline for the Jordanians to deliver al-Rishawi to the Turkish-Syrian border. But there was no public indication late Thursday that any handover took place.
"We want to confirm that the pilot Kasasbeh is alive," a government spokesman, Mohammad Momani, told reporters.
Also in the balance is the fate of Kenji Goto, a Japanese journalist held hostage by Islamic State. The extremists have threatened to execute him too if al-Rishawi is not released.
The complex drama has resounded in both Jordan and Japan. Rallies have been held in both nations in support of the hostages.
The families of both hostages issued new statements on Thursday urging Islamic State to release the men.
Speaking at a hall in Amman, Safi Yusef Kasasbeh pleaded for the life of his son, saying to the militants, "Your forgiveness for your Muslim brother Moaz will have a great positive reaction and much admiration from all the Jordanian and Palestinian tribes that share the creed and passion for Islam."
Goto's wife, Rinko, broke her public silence Thursday, urging the Jordanian and Japanese governments to do everything possible to help win the freedom of her husband and the captive Jordanian pilot.
"I fear that this is the last chance for my husband and we have only a few hours left to secure his release and the life of" Kasasbeh, Goto said in a statement released via the Rory Peck Trust, a nonprofit group that supports freelance journalists.
She said the kidnappers had sent her "what appears to be their latest and final demand," informing her that the pilot would be executed "immediately" if al-Rishawi was not released by sunset Thursday.
Goto said she first became aware that her husband was in trouble on Dec. 2, when she received an email from his kidnappers. Reports indicate that her husband, a freelance journalist, entered Syria in October on his latest trip to the war-ravaged nation.
Since then, his wife said, she has exchanged several emails with his captors "as I have fought to save his life." She said she had been "working tirelessly behind the scenes for his release."
"My husband and I have two very young daughters," she said. "Our baby girl was only 3 weeks old when Kenji left. I hope our oldest daughter, who is just 2, will get to see her father again. I want them both to grow up knowing their father."
She added, "My husband is a good and honest man who went to Syria to show the plight of those who suffer. I believe that Kenji may have also been trying to find out about Haruna Yukawa's situation."
Yukawa, a Japanese hostage who was apparently held for a time with Goto's husband, is believed to have been beheaded, according to statements on the Internet attributed to Islamic State and the captive Japanese journalist.
___
Los Angeles Times special correspondent Bulos reported from Amman and Times staff writer McDonnell from Beirut.
AFP Photo