Family Greets Jeffrey Fowle In Ohio This Morning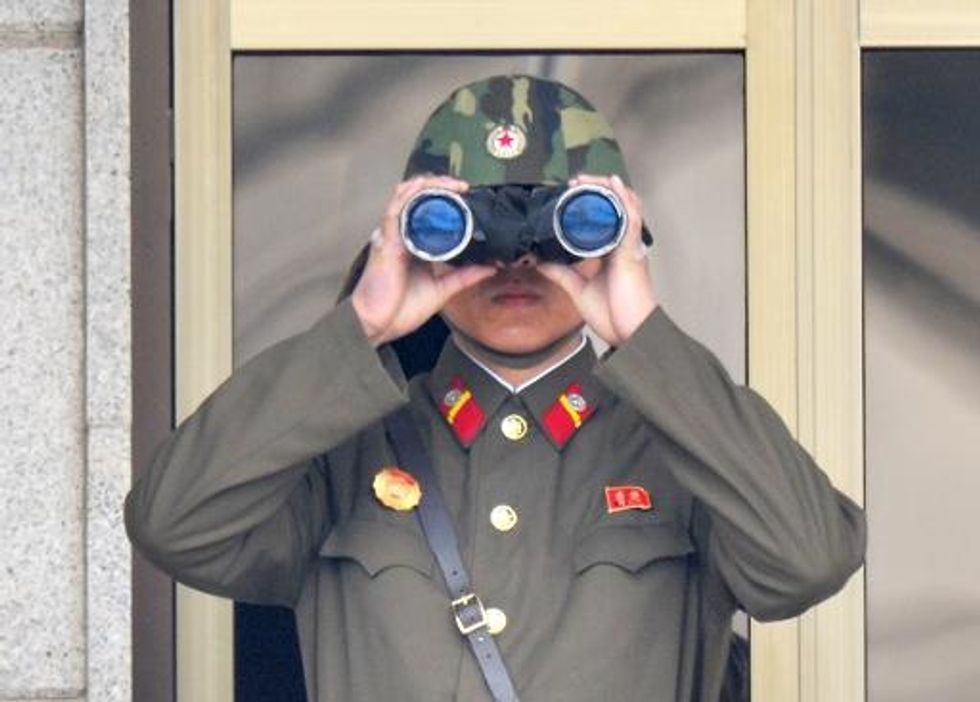 By Barrie Barber and Thomas Gnau, Dayton Daily News
DAYTON, Ohio — Family members of Jeffrey Fowle emotionally greeted the West Carrollton, Ohio, man Wednesday morning after he spent more than five months as a detainee in North Korea.
Fowle's three children and his wife, Tatyana, rushed to embrace him as quickly bounded down the steps of a blue and white Air Force C-40 jet that reportedly carried him from North Korea to Guam and Hawaii before landing at Wright-Patterson Air Force Base at 6:42 a.m.
The 56-year-old former Moraine city worker made no comments to the press.
Fowle's children were not told their father was coming home before they greeted him, said Col. John M. Devillier, commander of the 88th Air Base Wing, who was part of an entourage that met Fowle on the tarmac.
"I got teary eyed," Devillier said. "The reaction from his children was priceless. They hadn't seen their dad in some time and the expectation would be that they would get teary-eyed and they did and I did too. It's great to welcome him home."
The State Department had requested the Air Force assist to transport Fowle back to the Miami Valley.
The Air Force jet emblazoned with the United States of America on its side and the American flag on its tail departed the base about 20 minutes after Fowle got off the plane.
He had been held by North Korean authorities since May after he allegedly left a bible in a public place. North Korean authorities consider Christian evangelism a crime.
The Beavercreek High School graduate is a former equipment operator for the city of Moraine, Ohio. In September, the city of Moraine terminated his employment after his leave from his job was exhausted.
Fowle was one of three U.S. citizens detained in the Democratic Republic of Korea, a communist nation largely isolated from the rest of the world.
AFP Photo/Kim Jae-Hwan
Want more political news and analysis? Sign up for our daily email newsletter!