Family Of Washington Man Mistakenly Slain By LA Deputies Prepares Lawsuit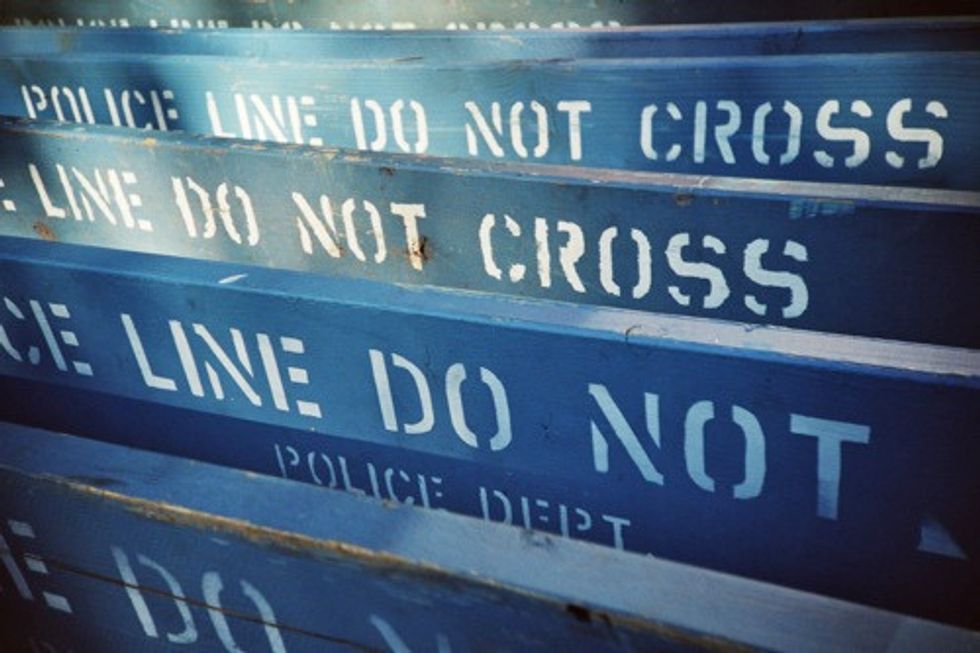 By Sara Jean Green, The Seattle Times
SEATTLE — John Winkler, a 30-year-old Puyallup, Wash., native, packed up and moved to Los Angeles six months ago, determined to land a job as a television writer or producer.
"That was his ultimate dream," his mother, Lisa Ostergren, of Gig Harbor, said Tuesday. "He said, 'Mom, I'm going to take whatever job I can get.' "
After working in a coffee shop, Winkler finally got his foot in the door, signing on as a production assistant on "Tosh. O," a popular show on Comedy Central.
Now, his new colleagues are planning a benefit in his name and Winkler's family is readying a $25 million, wrongful-death lawsuit against the Los Angeles County Sheriff's Department after deputies fatally shot Winkler on April 7 when they mistook him for an assault suspect in West Hollywood.
Winkler and another man were visiting the apartment of a friend whose roommate is accused of holding them hostage and attacking them with a knife. Both Winkler and the friend he was visiting — whose throat was cut — were shot by police. The friend survived, but Winkler died at a Los Angeles hospital.
On May 1, an event called "Laughing for Winkler" is planned at the Hollywood Improv comedy club. Proceeds will be donated to the Boys & Girls Club of America, an organization Winkler belonged to as a child in Tacoma, his mother said.
The shooting that killed Winkler "was a preventable act that robbed a young man of his dreams," said Seattle Osborn, who filed a claim Monday on behalf of Winkler's estate against the Sheriff's Department. The claim is a legal precursor to a lawsuit, which Osborn plans to file in U.S. District Court in Los Angeles.
Osborn said a future lawsuit is the only means Winkler's family has of learning the truth of what happened that night and holding deputies accountable for killing an innocent man who was helping an injured friend escape from a knife-wielding assailant.
Osborn said he has already received evidence that calls into question the Sheriff's Department's version of events. He said deputies were given a photograph of Alexander McDonald, the 27-year-old stabbing suspect, minutes before they opened fire on Winkler.
McDonald, who has spiky, dark hair, looks nothing like Winkler, he said.
McDonald has been charged with murder in Winkler's death, according to the Los Angeles County District Attorney's Office.
According to a news release issued by the Sheriff's Department's Homicide Bureau: Deputies were sent to a West Hollywood apartment complex just before 9:30 p.m. on April 7 on a "man with a knife" call and were directed to an apartment, where they were told two men were inside.
As a team of deputies staged themselves outside the apartment, "the apartment door suddenly opened and a male victim came rushing out. He was covered in blood and bleeding profusely from the neck," the release says.
Winkler ran out the door, "lunging at the back of the fleeing victim. Both ran directly at the deputies," according to the release, which says "Winkler was similar to the description of the suspect and was wearing a black shirt."
Three deputies fired at Winkler, believing he "was the assailant and the assault was ongoing and he would attack the entry team," the release says. Winkler "was struck by the gunfire and fell to the floor, and the male victim also collapsed; struck once by the gunfire."
The officers entered the apartment and found McDonald fighting and choking another man on the floor, according to the release. Deputies arrested McDonald and found a large knife nearby, it says.
The shooting remains under investigation.
A call to the Homicide Bureau was not returned Tuesday.
According to Osborn, McDonald was in the midst of some mental crisis and believed he was being followed by the government and helicopters.
On the night Winkler died, McDonald had threatened two women in another apartment, where he retrieved a kitchen knife, then crawled across a lanai into his own apartment, which he shared with a roommate.
The women called 911 and gave officers a photo of McDonald, he said.
Inside the apartment, McDonald allegedly began stabbing one man — a friend visiting from Australia — in the legs and was rushed by his roommate and Winkler, Osborn said.
The roommate's throat was cut in the struggle and Winkler clasped his hand over the wound as he got his friend out of the apartment, he said.
As they exited the apartment, the roommate was shot once in the thigh, Osborn said. Winkler "jumped over" his friend, and was fatally shot by police, he said.
Photo via Flickr