Fast Food Workers Begin Day Of Protests In Chicago, Other U.S. Cities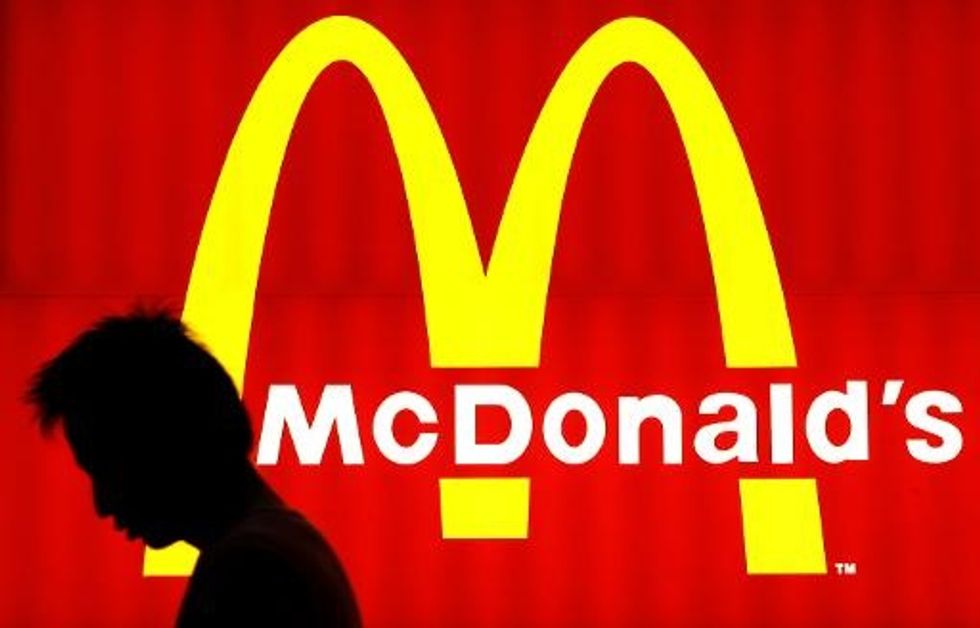 By Alejandra Cancino and Jessica Wohl, Chicago Tribune
CHICAGO — Hundreds of fast food workers began strikes and protests in Chicago and other U.S. cities Thursday morning, the latest step in their push for a $15 hourly wage.
Organizers planned to ramp up protests to include acts of civil disobedience. The workers involved said they are willing to be arrested as they try to get their message across, organizers involved in the Fight for $15 movement said.
A number of workers from chains including McDonald's, Burger King, Wendy's, KFC, and Domino's plan to participate in the protests, along with community supporters, organizers said. The effort is supported by the Service Employees International Union.
In the Chicago area, protests started at 7:30 a.m. at the McDonald's restaurant at 29 E. 87th St. in Chicago's Chatham neighborhood. A second walk-out is scheduled for 12:30 p.m. at the McDonald's at 2827 S. Cicero Ave. in west suburban Cicero, Illinois.
On 87th Street, dozens of fast food workers, health care workers, organizers, and community members shouted, pumped their fists and chanted "we are the union, the mighty, mighty union," outside of a McDonald's in the Far South Side during a protest on Thursday.
"We will not go quiet into the night," said Douglas Hunter during a press conference attended by two aldermen.
Hunter said he makes $9.25 per hour as a maintenance worker at a McDonalds on Chicago Avenue and 51st street for four and a half years.
Workers in the movement don't pay dues to SEIU or their local committees but are asked to attend meetings and participate in events.
Cicero was bracing for the influx of protesters Thursday morning, warning motorists to avoid using Cicero Avenue between 10 a.m. and 3 p.m.
"From social media and other information, Cicero officials believe the protesters will be disruptive and cause Cicero Avenue to be blocked, in order to gain media attention for their goals," a Cicero press release said.
The protests were slated to be held Thursday in 150 U.S. cities, with several already underway in New York, Detroit, and other eastern time zone cities.
In Detroit Thursday morning about 25 protesters were arrest were arrested for blocking a major road on the city's East Side, according to a Detroit television station.
In May, 101 McDonald's workers were peacefully arrested for trespassing at a protest outside the company's Oak Brook headquarters. Since then, the so-called Fight for $15 campaign has continued to raise awareness of its goals of unionizing fast food workers and raising their wages to $15 an hour.
The latest push comes after hundreds of fast-food workers gathered in Illinois for a two-day convention in late July. Days after the convention, the National Labor Relations Board dealt a blow to McDonald's, saying that the company shares responsibility for working conditions with its franchisees, who operate the majority of its restaurants.
McDonald's has said that its franchisees are independent owner-operators who set their own policies. The restaurant leader has also said that it respects employees' right to choose whether they want to unionize and that it offers "competitive pay based on the local marketplace and job level."
AFP Photo/Philippe Lopez
Interested in national news? Sign up for our daily email newsletter!