Senate Republicans Smear Fauci With Old And Misleading Video Clip
@jeisrael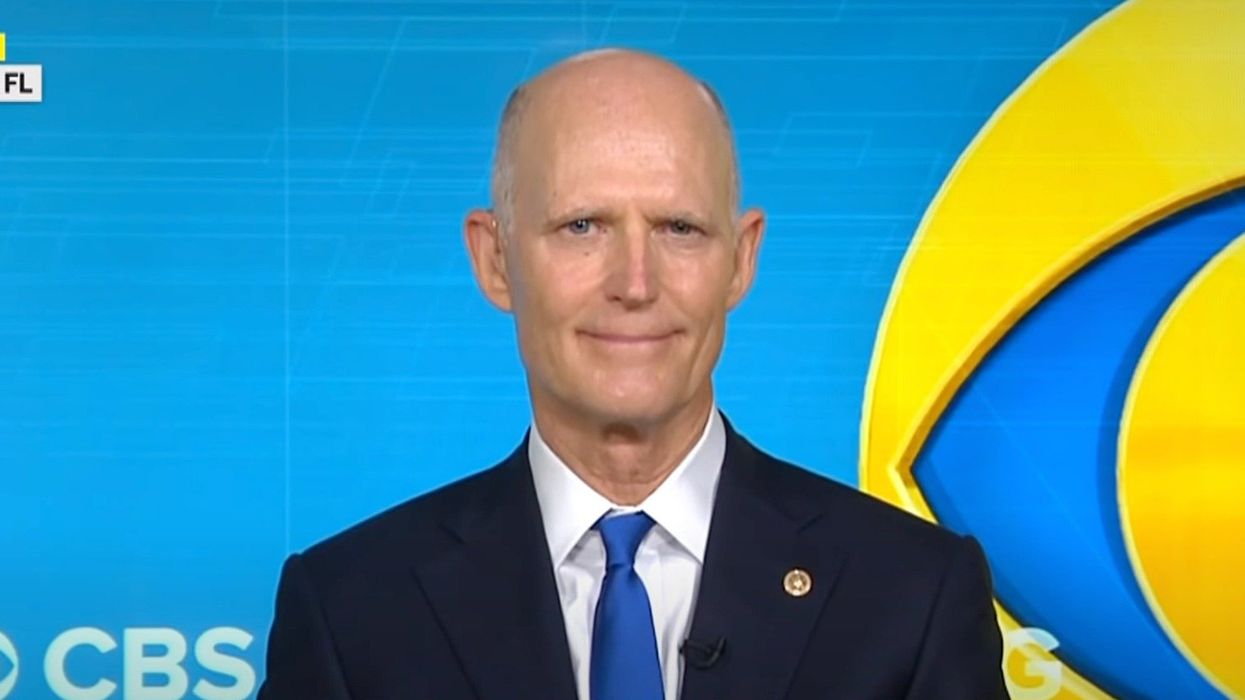 On March 16, the PBS program American Masters posted an excerpt from its March 21 episode showing footage of Dr. Anthony Fauci in June 2021 encouraging citizens to get vaccinated against the coronavirus. Sen. Rick Scott (R-FL) shared a part of the video on Monday, misleadingly claiming it contradicted Biden's September 2022 observation that the COVID-19 pandemic is over.

The video shows Fauci, then the director of the National Institute of Allergy and Infectious Diseases and President Joe Biden's chief medical adviser, going door to door in Washington, D.C., with Mayor Muriel Bowser. At the time, the Moderna and Pfizer-BioNTech mRNA vaccines had proven to be at least 90 percent effective at preventing symptomatic cases of COVID-19 in a study published by the Centers for Disease Control and Prevention.
Weeks after the footage was taped, it became apparent that the growth of the delta variant had rendered the inoculations less capable of preventing the disease, though they remained safe and effective tools to reduce the severity of illness.
After right-wing talk show host Clay Travis tweeted an excerpt of the footage on Monday showing Bowser and Fauci trying to explain the science and process behind the creation of the vaccines, Scott shared it without mentioning that the video was nearly two years old.
"What happened to Biden stating COVID was over when he opened our borders?" he asked. "Government once again attempting to use fear to control our lives. Great to see Americans sticking up for themselves."
Missouri Republican Sen. Eric Schmitt also shared part of the clip, attacking Fauci and accusing him of changing his positions on the use of masks to curb the spread of the virus.
"Fauci is a fraud," Schmitt wrote. "This is the man who funded Gain of Function research then lied about it. He privately told friends masks were ineffective then wanted masks imposed on everyone else Fauci should be held accountable."
While Fauci urged people in the early days of the pandemic to save the limited supply of personal protective equipment for health care workers, he later urged widespread mask usage after it became apparent that they helped curb the spread from asymptomatic people infected with the virus.
Other Republican lawmakers also shared a segment of the American Masters video that showed a citizen questioning the safety of the COVID-19 vaccine.
"Anthony Fauci isn't just content to be the most destructive bureaucrat in American history, he also wants to be the most dangerous door-to-door salesman in American history," Texas Sen. Ted Cruz tweeted.
Missouri Sen. Josh Hawley wrote, "The new season of American Horror Story … Fauci at the Door."
Reprinted with permission from American Independent.