FBI Agents Focus On 9/11 Hearing In Session At Guantanamo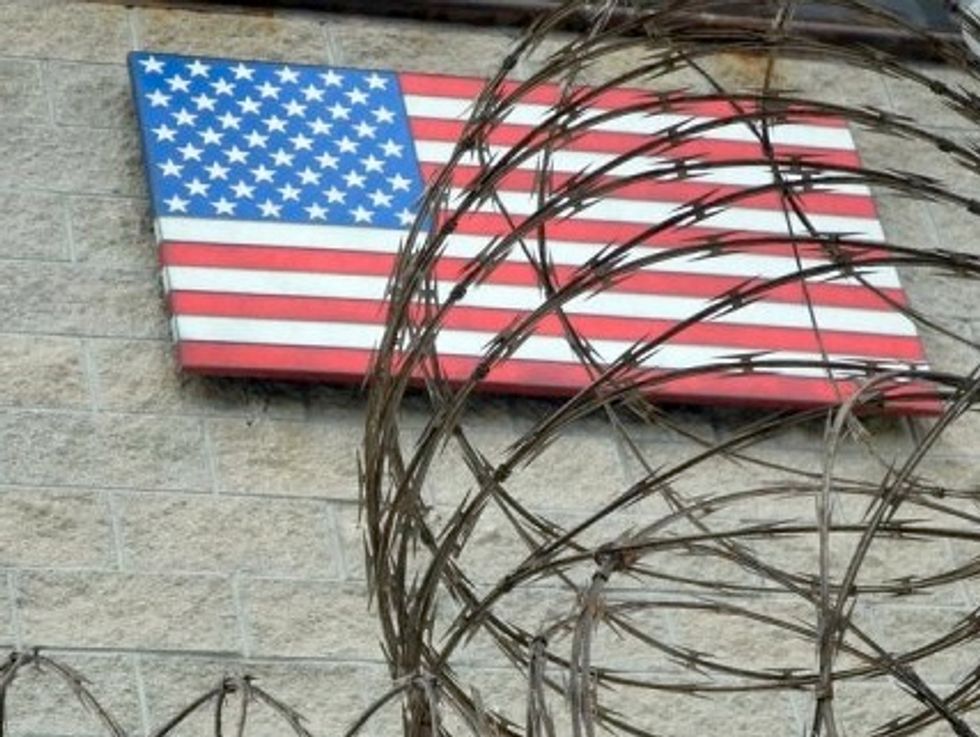 By Carol Rosenberg, The Miami Herald
GUANTANAMO BAY NAVY BASE, Cuba — A military judge convened an unusual two-day hearing Monday to gather facts on whether a series of episodes of FBI agents questioning defense lawyers' staff raised ethical issues that could imperil progress in the historic trial of five men accused of conspiring in the September 11, 2001 terrorism attacks.
For the hearing, the Justice Department dispatched a four-member legal team led by assistant U.S. Attorney Fernando Compoamor Sanchez, who argued in court filings that the FBI activity created no conflict of interest because the agents weren't investigating defense attorneys, only questioned their support staff.
But the judge, Army Colonel James L. Pohl, was not persuaded by the civilian lawyers' argument — portions of it filed in secret.
On June 4, he ordered this week's hearing. Pohl declared himself "concerned the submissions of the Special Counsel have not adequately addressed a number of issues raised by the Defense as to the individuals contacted by the Federal Bureau of Investigation or the scope of any investigation concerning these cases."
Defense lawyers said in a series of interviews Sunday night that they had uncovered four separate episodes of FBI questioning their staff members, in two possibly now closed investigations.
FBI agents questioned the staff members secretly with agents in at least one episode seeking a nondisclosure agreement about their probes — prompting defense lawyers to argue that the government was spying on their work. The investigations, as they see it, could be creating a chilling effect, and conflict of interest over whether they could adequately and zealously defend the five men awaiting death-penalty trials in the attacks that killed 2,976 people in New York, at the Pentagon and in a Pennsylvania field.
Those questioned included a linguist on the team of the alleged 9/11 mastermind Khalid Sheik Mohammed in January 2013; two former federal law enforcement officers working as civilian investigators on the teams of alleged deputy Ramzi bin al-Shibh and Mustafa al-Hawsawi in November, and the classification specialist on the bin al-Shibh team in April.
The last man tipped defense attorneys off to FBI activities in April, for the first time uncovering the existence of shadowy investigations whose actual targets have not yet been disclosed — prompting defense attorneys to tell the judge Monday morning that there's suspicion and uncertainty in the 9/11 defense teams.
"I am trimming my sails. I am pulling my punches," Mohammed's attorney, David Nevin told the judge Monday. He added that, in the absence of certainty of who's being investigated, he had canceled a fact-finding trip to the Middle East.
The case's chief prosecutor, Army Brig. Gen. Mark Martins, assigned Compoamor Sanchez and the other three Justice Department lawyers to the ethics issue to steer clear of it. He told reporters Sunday that while "delay is frustrating" these were necessary deliberate steps on the path to trial.
AFP Photo/Chantal Valery