FBI Arrests US Soldier Who Planned To Bomb TV Network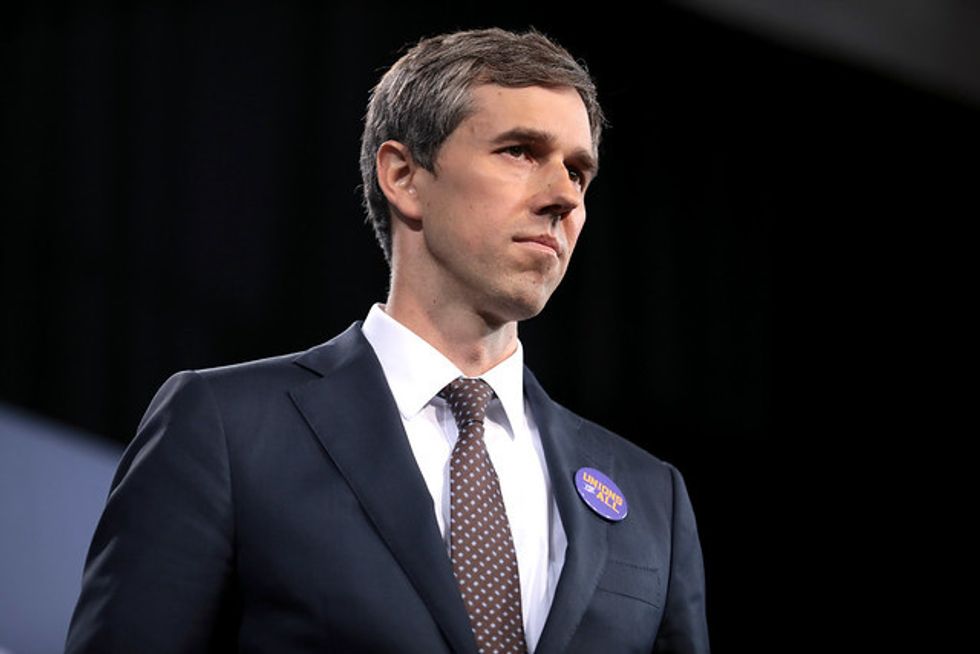 Reprinted with permission from Alternet
A U.S. Army soldier has been arrested after allegedly discussing plans to blow up a major American news network, and allegedly suggesting targeting Democratic presidential candidate Beto O'Rourke has been arrested by the FBI. The suspect, Jarrett William Smith, also allegedly wanted to travel to Ukraine to fight a violent far-right group, and distribute information about how to make bombs, according to ABC News.
"A large vehicle bomb," Smith allegedly said when discussing wanting to blow up a major news network's headquarters. "Fill a vehicle full of [explosives] then fill a ping pong ball with [commonly available chemical] via drilling then injection. Put the ball in the tank of the vehicle and leave. 30 minutes later, BOOM."
In suggesting targeting former U.S. Rep. Beto O'Rourke, Smith reportedly had this conversation:
"You got anyone down in Texas that would be a good fit for fire, destruction and death?" an undercover FBI agent asked.
"Outside of Beto? I don't know enough people that would be relevant enough to cause a change if they died," Smith allegedly replied.
Speaking to an FBI informant Smith allegedly "discussed a plan for an attack inside the U.S., his search for more 'radicals' like himself, and the possibility of killing members of the group Antifa."
Leading a Facebook group chat Smith also allegedly told another suspect, "Oh yeah, I got knowledge of IEDs for days. We can make cell phone IEDs in the style of the Afghans. I can teach you that."
Smith "has been charged in Kansas with distributing information relating to weapons of mass destruction."