FBI: Chinese Spies May Have Sought To Breach Lax Security At Mar-a-Lago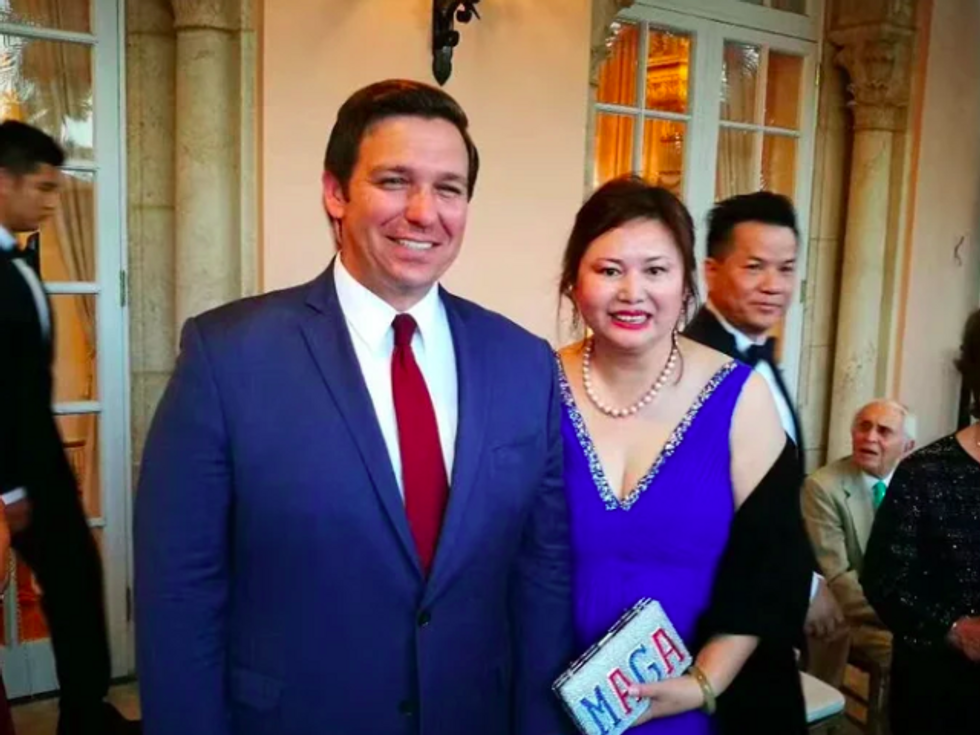 The FBI is conducting an investigation of a possible attempt by Chinese intelligence targeting Trump and his private Florida resort, Mar-a-Lago.
The Miami Herald reports that the investigation is being led by the Joint Terrorism Task Force in South Florida, with the FBI taking the lead.
A breach in security at Mar-a-Lago prompted the new investigation after a Chinese woman was arrested by the Secret Service on the grounds of the resort. The woman, Yujing Zhang, was in possession of a thumb drive containing malicious malware.
She was attempting to attend an event advertised on Chinese social media by Li "Cindy" Yang. Yang is the "massage parlor" founder in the middle of a human trafficking investigation. Yang is accused of selling access to Trump and has been photographed at Trump events alongside members of his family.
The FBI's investigation highlights the security risk Trump has created through the regular use of his properties for conducting official government business, including meeting with foreign leaders.
Instead of using federal facilities like Camp David, which the Secret Service can secure, Trump has chosen to base himself at Mar-a-Lago, using his presidency to advertise his properties over his constitutional responsibility to secure the nation.
"We are ripe for the picking by the Chinese, the Russians, and any number of other adversaries and the president is making us more vulnerable," said Rep. Jackie Speier (D-CA), in a CNN interview discussing the breach.
The FBI investigation at Mar-a-Lago further highlights other existing security problems Trump has created.
These include his then-deputy national security adviser discussing giving nuclear information to Saudi Arabia via her personal email, as well as Trump's decision to override warnings from intelligence agencies and grant security clearance to several members of his administration, including son-in-law Jared Kushner.
Kushner is also under fire for circumventing protocol and using his personal WhatsApp account to conduct foreign policy through an insecure channel.
America's vulnerabilities are being exposed to such a severe level that the FBI is now involved. Just so Trump can add a few dollars to his fortune.
Published with permission of The American Independent.
IMAGE: Florida Republican Gov. Ron DeSantis and Li "Cindy" Yang, massage parlor owner and suspected human trafficker, at Mar-a-Lago.