FBI Debunks Trump's Latest Lie About Clinton Emails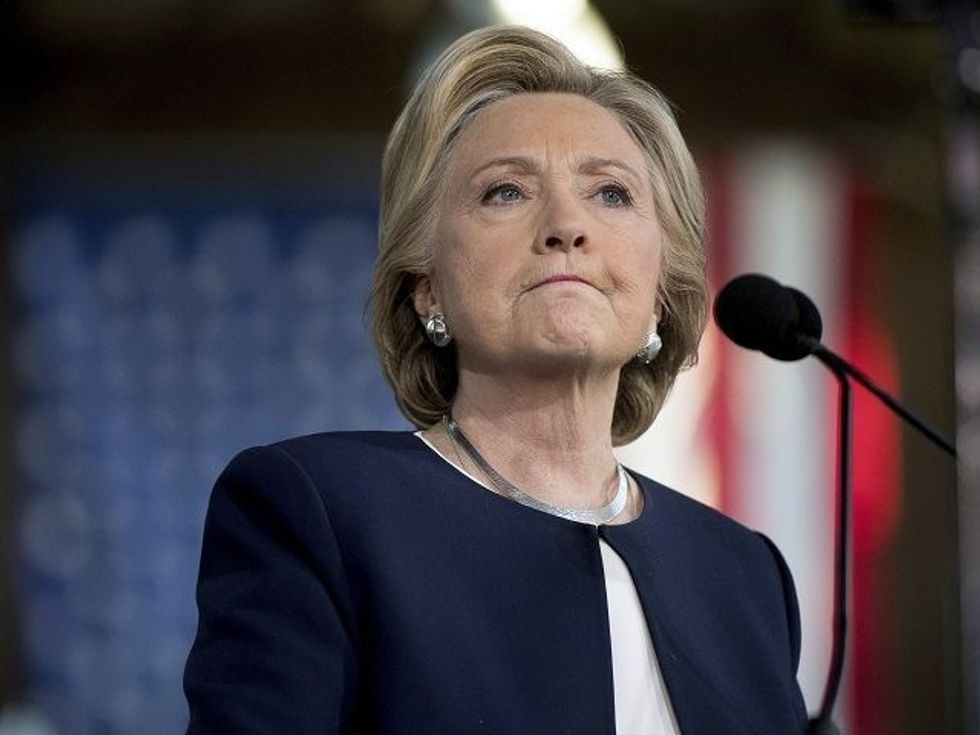 Reprinted with permission from AlterNet.
Somehow, almost two years after the 2016 election, President Donald Trump and the right wing are still obsessed with Hillary Clinton's personal email server.
On Tuesday night, Trump tweeted about a report from the conservative site the Daily Caller that purported to reveal new developments in the overhyped controversy surrounding the server.
"Report just out: 'China hacked Hillary Clinton's private Email Server,'" Trump wrote. "Are they sure it wasn't Russia (just kidding!)? What are the odds that the FBI and DOJ are right on top of this? Actually, a very big story. Much classified information!"
That article, published Monday, claimed that a Chinese-owned company had hacked Clinton's servers an obtained copies of nearly every email, citing two "sources briefed on the matter." Of course, such a scandal in the Trump administration would barely make a splash in the frantic news cycle, but conservative news outlets have covered the issue ferociously for years.
And even this supposedly new development has been contradicted former FBI Director James Comey's previous claim that there was no evidence that Clinton's server was penetrated. On Wednesday, officials speaking on behalf of the bureau told NBC News that this was still the case.
"The FBI has not found any evidence the (Clinton) servers were compromised," an official told the outlet. The recently released Justice Department Inspector General report examining the handling of the Clinton email investigation likewise presented no further evidence about any hacking of the server.
Further adding to the bizarre spectacle, Trump tweeted Wednesday morning: "When you see 'anonymous source,' stop reading the story, it is fiction!"
But the Daily Caller story he had cited the night before referenced anonymous sources.
The White House did not respond to a request for comment on these discrepancies or why the president is relying on information from news outlets rather than the DOJ itself.
Cody Fenwick is a reporter and editor. Follow him on Twitter @codytfenwick.