FBI Investigating Alleged Plot To Smear Mueller With Sex Assault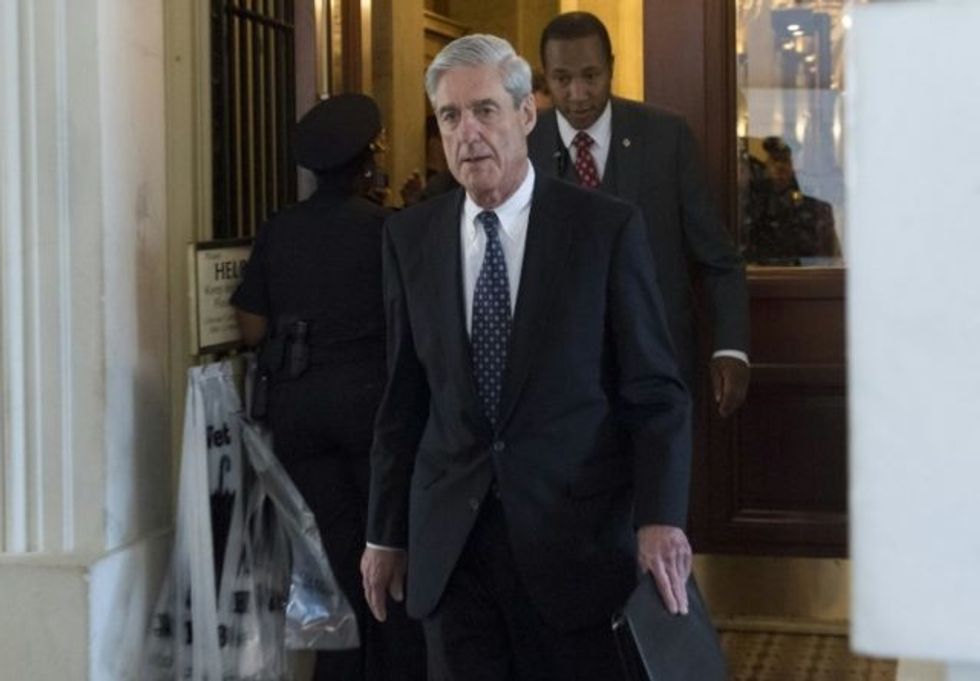 Reprinted with permission from AlterNet.
The office of the special counsel has referred to the FBI an alleged scheme to pay a woman to falsely accuse special counsel Robert Mueller of sexual assault, the Atlantic's Natasha Bertrand reports.
Peter Carr, a spokesman for the special counsel's office, confirmed that the matter has been referred to the bureau.
"When we learned last week of allegations that women were offered money to make false claims about the Special Counsel, we immediately referred the matter to the FBI for investigation," Carr said.
According to Bertrand, the special counsel's office became aware of the offer after "several journalists" were contacted by a woman claiming she was offered $20,000 "to make accusations of sexual misconduct and workplace harassment against Robert Mueller."
The woman, in a letter obtained by the Atlantic, told journalists a GOP activist named Jack Burkman "offered to pay off all of my credit card debt, plus bring me a check for $20,000 if I would do one thing."
"In more of an effort to get him to go away than anything else, I asked him what in the hell he wanted me to do," the woman wrote. "He said that we could not talk about it on the phone, and he asked me to download an app on my phone called Signal, which he said was more secure. Reluctantly, I downloaded the app and he called me on that app a few minutes later. He said (and I will never forget exactly what it was) 'I want you to make accusations of sexual misconduct and workplace harassment against Robert Mueller, and I want you to sign a sworn affidavit to that effect.'"
13 days ago I received this tip alleging an attempt to pay off women to make up accusations of sexual misconduct against Special Counsel Bob Mueller. Other reporters received the same email. Now the Special Counsel's office is telling us they've referred the matter to the FBI pic.twitter.com/oqh4Fnel5u

— Yashar Ali 🐘 (@yashar) October 30, 2018
In a video posted to Facebook, Burkman claimed Mueller "has a whole lifetime history of harassing women."
You can watch that video below:
Elizabeth Preza is the Managing Editor of AlterNet. Follow her on Twitter @lizacisms.