FBI Kept LA County Jail Probe Secret From Sheriff Baca And Aides, Files Show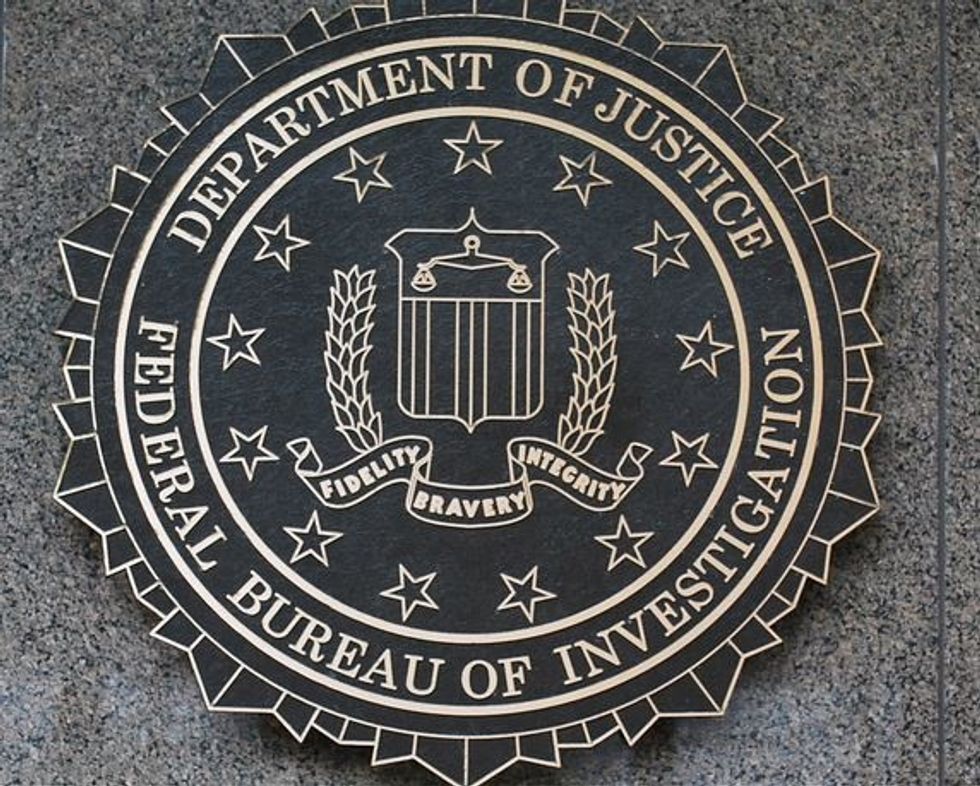 By Cindy Chang and Jack Leonard, Los Angeles Times
LOS ANGELES — The FBI kept its investigation into alleged brutality in the Los Angeles County jails a secret from then-Sheriff Lee Baca and his top commanders because agents thought they might try to obstruct the probe, according to internal FBI emails and confidential memos reviewed by the Los Angeles Times.
In explaining the need for secrecy, federal agents wrote that the Sheriff's Department had interfered with previous FBI investigations. The agents described instances in which sheriff's officials allegedly retaliated against an informant, denied agents access to a key source in jail, and prevented a federal task force from gaining access to "jail communications."
As further justification for secrecy, FBI agents wrote that a nephew of Baca's who worked in the jails was suspected of being "one of the most egregious inmate beaters." The nephew has never been charged, and through his attorney, he denied any misconduct.
The FBI records also cited "a long history of criminal allegations" against Baca himself and two of his undersheriffs, including claims that Baca issued concealed weapons permits to reward campaign contributors and that his underlings pressured tow truck companies for political donations. None of the allegations led to criminal charges, and some appear to have been based on little more than news reports or unconfirmed tips from informants.
Nevertheless, FBI agents wrote that the allegations and past instances of obstruction led "to the inescapable conclusion that this investigation could only be worked independent of the Los Angeles (County) Sheriff's Department."
The confidential documents vividly illustrate the depth of the bureau's distrust of Baca and his inner circle. The records indicate that FBI agents searched their files on Baca to make the case that he and his confidants could not be trusted, even suggesting that the sheriff had been influenced by Islamic groups and foreign governments.
Baca, in an interview, rejected the allegations, which he attributed to disgruntled sheriff's employees.
Former undersheriff Larry Waldie, who was among those named in the FBI records, also denied that department leaders engaged in wrongdoing.
"We've never obstructed the FBI or any agency in any investigation," said Waldie, now retired. "We wouldn't do that. That's insane to do something like that. That didn't happen."
Representatives from the FBI and U.S. attorney's offices said the jails probe was kept under wraps "to ensure impartiality and to avoid any appearance of influence from the Sheriff's Department."
The emails and memos were written by agents in the FBI's Los Angeles field office shortly before and soon after the investigation became public in the fall of 2011.
The FBI had been exploring allegations of widespread brutality and other misconduct and, at one point, investigators smuggled a cellphone to an inmate informant so they could stay in communication with him.
Deputies discovered the phone in August 2011, and the FBI operation was exposed. Baca publicly denounced the FBI, describing the smuggling of the cellphone as illegal and a security threat to the jails. Bureau officials in Washington began asking the L.A. bureau for information about the investigation.
The decision to keep it secret from Baca had been made by the FBI, the U.S. attorney's office in Los Angeles and the Justice Department's Civil Rights Division in Washington.
In defending that decision, FBI agents cited, among other cases, a 2006 investigation into alleged extortion by Baca, then-assistant sheriff Paul Tanaka and Waldie that agents said was undermined by "the intimidation tactics of the LASD."
According to an FBI case summary, sheriff's captains were ordered to collect $10,000 per station from tow truck companies that had contracts with the stations. The donations went either to Measure A, which would have raised the county sales tax to pay for more law enforcement officers, or to a campaign fund backing Tanaka's successful run for Gardena mayor, the FBI contended in the documents.
An unnamed towing company official told investigators "it was known in the towing industry that if you wanted a contract with LASD you had to donate money to local politics," according to the case summary.
Also according to the summary, Waldie terminated a towing company's contract after the owner spoke to the FBI about the alleged pressure to donate.
Waldie, who retired in 2011, called the allegation "absolutely preposterous."
Baca told the Times he never solicited contributions from towing companies or directed his staff to do so. He acknowledged asking a provider of phone service in the jail system to make a campaign donation, saying he did not believe it was prohibited. He said he has never implied that a donation was necessary to get or keep a contract.
The FBI documents described allegations that, as a Gardena city councilman, Tanaka attempted to steer trash hauling contracts to political donors.
FBI officials also contended in the documents that Tanaka stymied a federal investigation involving a deputy at Pitchess Detention Facility who was allegedly smuggling contraband to inmates. According to one memo, sheriff's officials prevented FBI agents from interviewing an inmate who had been cooperating.
"LASD, specifically Tanaka, made it difficult for the FBI to pursue an effective investigation and the case was eventually closed," the memo said.
Tanaka retired in 2013. He still serves as mayor of Gardena and is in a runoff election to replace Baca as sheriff.
Tanaka's attorney declined to discuss the allegations in the FBI documents.
To federal agents, Baca's nephew was one more reason to keep their investigation secret from the sheriff. Jail inmates told the FBI that the nephew, Justin Bravo, was the leader of a group of deputies who carried out unprovoked assaults, according to one FBI record.
Bravo was hired by the Sheriff's Department despite his alleged involvement in a fight with San Diego police and arrests on suspicion of drunken driving and burglary, the Times reported last year. In 2001 in North Carolina, Bravo pleaded guilty to a misdemeanor involving a car break-in.
More recently, Bravo was put on paid leave in connection with a criminal probe by the Sheriff's Department into whether he had abused an inmate. He was disciplined and is back on the job, according to a department spokeswoman. She declined to elaborate, citing confidentiality laws.
Richard A. Shinee, Bravo's attorney, said the description of his client as an "egregious inmate beater" was based on unreliable second- and third-hand accounts.
"When we've investigated some of these complaints, they've turned out to be absolutely baseless," he said.
Baca, who was not charged, resigned in January, a year shy of completing his fourth term as sheriff.
The FBI investigation into the jails continues, and Tanaka remains a subject of that probe.
Photo: o.maloteau via Flickr
Interested in national news? Sign up for our daily email newsletter!